International Organizing Committee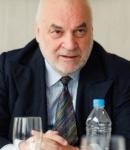 Alfred PRITZ (Austria) – Honorary President of the Congress
President of the World Council for Psychotherapy (WCP), Ph.D in Psychopathology and Pedagogics, General secretary of the European Association for Psychotherapy, rector and full professor of the Sigmund Freud University, Vienna Collaborator for the Austrian law for Psychotherapy and advisor in some European ministeries.
Full biodata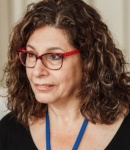 Emilia AFRANGE (Brazil)
Emilia Afrange is a President of Latin-American Federation of Psychotherapy (2016-2018) (www.flapsi.org); Vice-President of Brazilian Association of Psychotherapy (2018-2019). She is a psychologist of the team specialized in Prematures at "Escola Paulista de Medicina", a psychotherapist, a clinical psychologist, a teacher and a supervisor of Institute Sedes Sapientiae, an affiliated member of the Psychoanalysis Brazilian Society in São Paulo.
Full biodata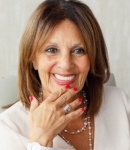 Nicole AKNIN (France)
Nicole Aknin is the President of ECPP — French Branch (European Confederation of Psychoanalytical Psychotherapy) She was born in Casablanca (Morocco) on April 23, 1951. Married, mother of two children. ECP (European Certificate for Psychotherapy) holder ECPP (European Certificate for Psychoanalytical Psychotherapy) holder ECPP (European Certificate for Psychoanalytical Psychotherapy) president.
Full biodata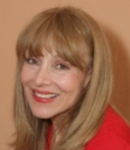 Nevena CALOVSKA (Serbia)
Nevena Calovska Hertzog is an M.D, Ph.D, psychiatrist. She is a Professor at the Department of Psychology, Faculty of Media and Communication in Belgrade, Serbia. Her education: higher medical education, School of Medicine, University of Belgrade (1970-1976); specialization in Neurology and Psychiatry, School of Medicine, University of Belgrade (1977-1980); Doctoral studies and dissertation, School of Medicine, University of Belgrade (1989); Diploma in Systemic Family Therapy (1990).
Full biodata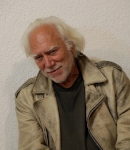 Paul BOYESEN (France)
Paul Boyesen had practiced as a psychotherapist in Paris. He is a founder of Psycoorganic Analysis, the President of Boysen Foundation, served as President of EAPOA; is an Honoured President of APSOS,AAPOA-DGPOA; Director of EFAPO in Paris (a private institution of free higher education, Paris Academy). Paul has a great experience in psychoanalysis (Jungian and Lang schools).
Full biodata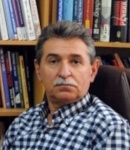 Enver CESKO (Kosovo)
Prof. Mag. Sci. Enver Cesko (Kosovo) is Mag. Science in Psychology, Pedagogy and Psychotherapy, President of the Kosovo Association for Psychotherapy — KAP, Prishtina, Director of the Kosovo Centre for Positive Psychotherapy — KCPP, Prishtina, President of Kosovo Body Psychotherapy Association — NOKTA, Prishtina, International Master Trainer, World Association for Positive Psychotherapy.
Full biodata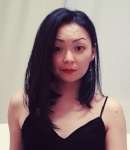 Valeria DON (South Korea)
Valeria Don (Seoul, South Korea). Psychology consultant. Active member and representative of All-Russian professional psychotherapy league in South Korea. Member of Organizing committee at Worldwide congress of Psychotherapy. Founder and Sponsor of «Unblock Your Destiny» movement, South Korea.
Full biodata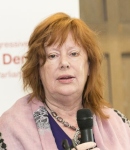 Barbara FITZGERALD (Ireland)
Barbara Fitzgerald is a registered psychoanalyst and psychotherapist with a private practice in Dublin. Having worked in hospital, clinical and private institutions over a period of thirty-five years, she also taught extensively in different educational institutions and has presented internationally at conferences in the UK and throughout Europe. She has worked as a consultant to organisations and companies, both in the private and public sectors in Ireland.
Full biodata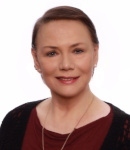 Toby Sigrún HERMAN (Iceland)
Toby Sigrún Herman is an MHR, Supervisor, Family Therapist, Certified Psychotherapist, EAP European Register, Certified Educator, Career & Guidance Counselor, Ministry of Education, Science and Culture, Iceland; Former Delegate Iceland to EAP and EFTA; Former member Board of Specialists, Family Therapy Program, Inst. of Continuing Education, University of Iceland.
Full biodata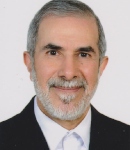 Mohammad KHODAYARIFARD (Iran)
Mohammad Khodayarifard is a professor of Clinical Child Psychology and also the Dean of the Faculty of the Psychology and Educationat the University of Tehran. His main research interests focus on psychology of religion, positive psychology and psychotherapy. He is a board member of the World Council for Psychotherapy (WCP) and an invited speaker at the8th World Congress for Psychotherapy (Paris, 24-28 July 2017).
Full biodata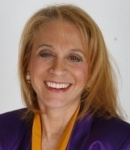 Judy KURIANSKY (USA)
Professor Judy Kuriansky, Ph.D. is a noted international psychologist on the faculty at Columbia University Teachers College. At the United Nations, she is the Main Representative for the World Council for Psychotherapy (WCP) and the International Association of Applied Psychology, and past President of the Psychology Coalition of NGOs.
Full biodata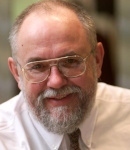 Eugenijus LAURINAITIS (Lithuania)
Since 1977 Assoc. Prof. Eugenijus Laurinaitis, M.D., Ph.D., is an Associate Professor, Dept. of Psychiatry, Vilnius University and a Professor at Institute of Psychology, Mykolas Romeris University, Vilnius (teaching Clinical Psychology, Psychological Counselling, Psychiatry and Psychopathology.
Full biodata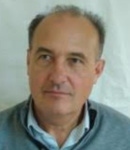 Aleksandar MARCIKIK (Macedonia)
Aleksandar Marcikik, MD, psychiatrist, is a psychodrama therapist and one of the educators of the Psychodrama Association, "J. L. Moreno" (www.psihodrama.mk), President, member and one of the founders of the Macedonian Psychotherapy Association (MPA), a member of the European Association for Psychotherapy (EAP) and a member of the European Federation of Psychodrama (FEPTO).
Full biodata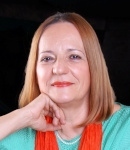 Snežana MILENKOVIĆ (Serbia)
Snežana D. Milenković, Distinguished Professor of Psychology and Psychotherapy at the Faculty of Philosophy, Department of Psychology, University of Novi Sad, received her MA in psychology (1981) and doctorate in medicine in (1992) from Belgrade University. She has devoted her professional career to the teaching, practice, and study of psychotherapy.
Full biodata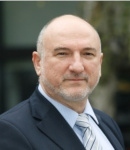 Zoran MILIVOJEVIĆ (Serbia)
Dr. med. Zoran Milivojević, is a psychotherapist, transactional analyst, supervisor, teacher and author. President of Serbian Union of Associations of Psychotherapists, and of TA Centre — Association of Transactional Analysts of Serbia. Director of International Transactional Analysis Academy (Ljubljana, Slovenia) and of International Transactional Analysis Institute (Ljubljana, Slovenia). Professional director of Psychepolis Institute (Novi Sad, Serbia).
Full biodata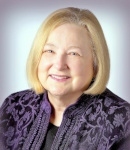 Darlyne NEMETH (USA)
Darlyne G. Nemeth, Ph.D., M.P., M.P.A.P., clinical, medical, and neuropsychologist, has a broad-spectrum practice at The Neuropsychology Center of Louisiana (NCLA). Dr. Nemeth is a fellow of the American Psychological Association (APA) and the World Counsel for Psychotherapy (WCP). She has served on the APA Council of Representatives and has been a WCP representative to the United Nations (UN). She is currently serving as WCP's Co-Secretary General.
Full biodata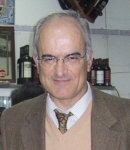 Domingos NETO (Portugal)
Domingos Neto (MD, Ph.D) is a psychiatrist who gave contributions in two distinct matters: Emotional Psychotherapy and Substance Abuse Treatment. For 25 years he holds the position of Visiting Assistant and Visiting Professor at the Chair of Psychiatry and Mental Health of the Faculty of Medical Sciences of Lisbon.
Full biodata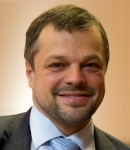 Jakov OBUKHOV KHOZAROVUTSKY (Israel)
Full biodata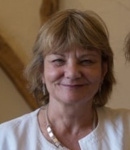 Sheila O'SULLIVAN (UK)
Dr. Sheila O'Sullivan is an experienced integrative psychotherapist and clinical with experience of working in a number of therapeutic organisations as well as in private practice .An engaging, high-experienced and enthusiastic lecturer; possesses 8 years' experience of teaching psychotherapy, counselling and social psychology at colleges, universities as an associate lecturer at the Open University.
Full biodata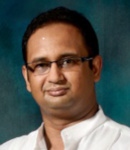 Chinmay PANDYA (India)
Dr. Chinmay Pandya is grandson of one of the greatest scholars, seers, philosophers of recent times in India — Pt. Shriram Sharma Acharya (1911-1990), who was the founder of All World Gayatri Pariwar fraternity, which has 100 million members and thousands of global centers for social reform. He currently serves as Pro Vice Chancellor of Dev Sanskriti Vishwavidyalaya University (DSVV).
Full biodata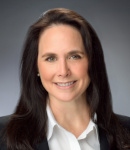 Kelly RAY (USA)
Kelly Paulk Ray, Ph.D, MPAP, is a Licensed Advanced Practice Medical Psychologist (2012), Licensed Medical Psychologist (2010), holds the Certificate of Prescriptive Authority (Medical Psychologist), Postdoctoral Masters Degree in Clinical Psychopharmacology (2007), Doctor of Philosophy, Counseling Psychology (1999), Masters of Science, Clinical Psychology (1993), Bachelor of Arts, Psychology (1991).
Full biodata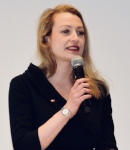 Katharina REBOLY (Austria)
Katharina Reboly, born 1981 in Graz, Austria is a psychotherapist, psychoanalyst and university developer. She is founding director of the branch of Sigmund Freud University in Berlin (SFU Berlin) since 2013. She graduated with a doctorate in psychotherapy science from Sigmund Freud University Vienna in 2016 and is an Assistent Professor at the faculty for psychotherapy science since 2018. In 2010 she was awarded the approval as a psychotherapist in Germany at the State Office of Health and Social Affairs LAGeSo Berlin as well as entry in the Austrian Psychotherapist List of the Federal Ministry of Health.
Full biodata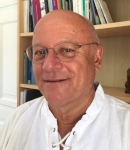 Peter SCHULTHESS (Switzerland)
Peter Schulthess, MSc, is a gestalt psychotherapist practicing in Zurich. He teaches gestalt therapy Switzerland an in several other countries. Peter has been working as a Gestalt therapist since 1996 in private practice. He is a past president of the European Association for Gestalt Therapy, past president of the Swiss Charter for Psychotherapy and Coordinator of the Study "PAP-S" (Practice-Study-Ambulant Psychotherapy — Switzerland).
Full biodata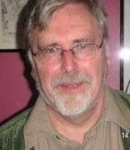 Courtenay YOUNG (UK)
Courtenay Young is a relatively well-known United Kingdom Council for Psychotherapy (UKCP) & European Association of Psychotherapy (EAP) accredited psychotherapist; a Body Psychotherapist; and a UK-NHS counsellor and supervisor. He lives and works near Edinburgh, Scotland. He is an Honorary Member of the European Association of Body Psychotherapist; and a member of the British Psychological Society.
Full biodata