Welcome for Congress participants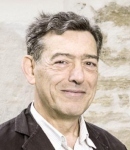 Pierre Canoui
President of the World Congress for Psychotherapy 2017 — Letter to the IX World Congress for Psychotherapy 2020-2021.
It's been two years since the 8th World Congress happened, from the 24th to the 28th of July 2017, at UNESCO Paris, organized by French Federation For Psychotherapy and Psychoanalysis (FF2P). The 9th congress of the WCP in Russia will soon be here. It is a great honor and a pleasure to write these few words.
Read more
Sylvester Madu
President of the World Congress for Psychotherapy 2014 — Report on psychotherapy in Africa since 2014.
In 2014, the World Council for Psychotherapy African Chapter hosted the 7th World Congress for Psychotherapy in Durban, South Africa. Since then, a lot of things have happened in the area of promotion of psychotherapy in Africa. Using Nigeria as an example, the School of Psychotherapy and Health Sciences was established in Okija, Anambra State, Nigeria. This is the first of its kind in Africa.
Read more
Welcome letter to the participants of the IX World Congress for Psychotherapy 2020-2021 from the Eurasian People's Assembly
Read more