Andrew SAMUELS (UK)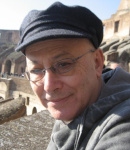 Andrew Samuels is known internationally for his work at the interface of politics and psychotherapy and has worked as a consultant to leading politicians, parties and activist groups. His writings on the father, masculinity, spirituality, promiscuity, and a critical angle on the therapy relationship are also widely appreciated, He lectures all over the world on these topics.
He is Professor of Analytical Psychology at the University of Essex and Visiting Professor at New York, Roehampton, Macau and Goldsmiths, London. He was the elected Chair of the UK Council for Psychotherapy and the Founder of Psychotherapists and Counsellors for Social Responsibility.
His clinical work is a blend of post-Jungian, relational psychoanalytic and humanistic approaches.
His many books have been translated into 21 languages and the latest are Passions, Persons, Psychotherapy Politics (2014) and A New Therapy for Politics? (2016).
His website is enjoyed for its spontaneous short talks directly to camera: www.andrewsamuels.com