Christian SCHULZ-QUACH (Canada)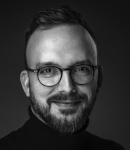 MD MSc MA MRCPsych(UK) FHEA MUKCP(UK) MBACP(UK).
Dr Christian Schulz-Quach is an Assistant Professor and Clinical Educator in the Department of Psychiatry at the University of Toronto and Staff Psychiatrist at the Division of Psychosocial Oncology, Department of Supportive Care, Princess Margaret Cancer Centre, University Health Network Toronto, Canada. He obtained his medical training from Witten/Herdecke University in Germany, King's College London, UK and Harvard Medical School, US. He completed his Medical Doctorate in Neuroscience at Witten/Herdecke University in Germany. Dr Schulz-Quach holds a Master of Science in Palliative Care at King's College London and a Master of Arts in Existential-Phenomenological Psychotherapy from Middlesex University, UK. He is currently completing his PhD in Existential-Phenomenological Psychotherapy with a particular focus on death awareness and mortality salience in health care professionals. Dr Schulz-Quach is board certified in Psychosomatic Medicine, Medical Psychotherapy and Palliative Medicine in Germany, a Member of the Royal College of Psychiatrists in the UK and a fully accredited psychodynamic, as well as existential-phenomenological psychotherapist.
Dr Schulz-Quach has a clinical focus on trauma-related psychiatry and specific psychotherapies in advanced stage cancer care. His scholarship in educational research has been centred around curriculum development for palliative care and development of innovative teaching methodology for sensitive topics like death anxiety and emotional processing in end-of-life care. He has received numerous teaching awards, he has several visiting lectureship position internationally and he has written more than 25 books in Germany.