Darlyne NEMETH (USA)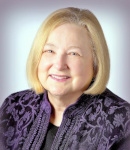 Darlyne G. Nemeth, Ph.D., M.P., M.P.A.P., clinical, medical, and neuropsychologist, has a broad-spectrum practice at The Neuropsychology Center of Louisiana (NCLA). Dr. Nemeth is a fellow of the American Psychological Association (APA) and the World Counsel for Psychotherapy (WCP). She has served on the APA Council of Representatives and has been a WCP representative to the United Nations (UN). She is currently serving as WCP's Co-Secretary General.
In March, 2003, Dr. Nemeth was the lead author on Helping Your Angry Child, published by New Harbingerand has co-edited the following books: Living in an Environmentally Traumatized World: Healing Ourselves and Our Planet, published by ABC-CLIO/Praeger, and the 2015 anthology, Ecopsychology Advances from the Intersection of Psychology and Environmental Protection, also published by ABC-CLIO/Praeger.
In 2016, Dr. Nemeth was invited to give two keynote addresses at the First Congress on Mental Health: Meeting the Needs of the XXI Century in Moscow, Russia, and one keynote address at the WCP Congress in Paris, France, focused on resilience and perception.
Dr. Nemeth's latest book entitled, Innovative Approaches to Individual and Community Resilience: From Theory to Practice, was published by Elsevier Academic Press in July 2017. She is currently developing a volume on neuropsychological intervention with Dr. Janna Glozman of Moscow State University.