Erik CRAIG (USA)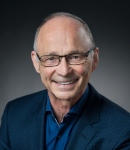 Psychologist in private practice.
Past President, American Psychological Association Division for Humanistic Psychology.
Past President, International Association for the Study of Dreams.
President, New Mexico Society for Psychoanalysis.
Studied and collaborated with founders of humanistic relationship therapy, existential-psychoanalysis, Daseinsanalysis, & Tao psychotherapy.
Author of 60 articles in professional journals, encyclopedia, and books of.
Editor, Daseinsanalysis Section of Wiley World Handbook of Existential Psychotherapy.
Editor, Psychotherapy for Freedom: The Daseinsanalytic Way in Psychology and Psychoanalysis.
Editor, Depth, Death, and Dialogue: New Inquiries in Existential Depth Psychotherapy.
Former full-time university teaching positions: Assumption College, University of New Mexico & Pacifica Graduate Institute.
Rollo May Heritage Award (2015), APA Society for Humanistic Psychology.