Gehard STUMM (Austria)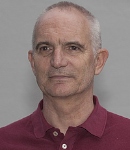 Prof. Gerhard Stumm, Ph.D. (Austria) — one of the most renowned practitioners, supervisors, researchers, scholars and trainers in person-centered approach as a school of modern humanistic psychology and psychotherapy. He is a honorary professor of the University of Graz (Austria) and the University of Vienna (Austria), member of editorial board of the issues "Person" (Germany), "Person-Centered and Experiential Psychotherapies" (Great Britain), published by the World Association for Person Centered & Experiential Psychotherapy & Counseling and is a member of PCE-Europe Board — a network of person-centered organizations in Europe.
Gerhard Stumm is an author of many publications — monographs, chapters, articles, etc.