Gianpaolo LOMBARDI (Italy)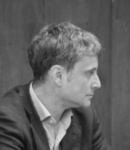 Gianpaolo Lombardi, M.D., is a psychiatrist and psychotherapist specializing in Family therapy.
His education and work experience includes the following: M.D., Siena University, Italy, Faculty of Medicine and Surgery (since 1998), Licensed Psychiatrist, Siena University (since 2002); specialist in Family and Relational Therapy, Institute of Family Therapy of Florence (since 2002). Psychiatrist and psychotherapist in National Health Service and private practice (since 2003).
Since 2010 Gianpaolo Lombardi teaches at Institute of Family Therapy of Florence and at Institute of Family Therapy of Pisa-Livorno. In 2014-2017 he worked as Adjunct Professor of Psychiatry University of Florence (Italy).
Gianpaolo Lombardi has given many oral presentations in national and international conferences, and is the co-author of the book «Immagini per raccontare, Raccontare per Immagini".
His is a full Member of Italian Society of Psychiatry (Italy) since 2012, full Member AFTA (American Family Therapy Academy) since 2014, board member AITF Association of Family Therapy Institutes (Italy) since 2015, Board Member WCP (World Council for Psychotherapy) since 2014 and member of the Scientific International Committee 8th World Congress for psychotherapy in Paris, July 2017.