Joseph KNOBEL FREUD (Spain)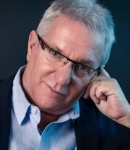 Joseph Knobel Freud is a psychologist specializing in clinical psychology, psychotherapist and psychoanalyst, clinical supervisor, coordinator of private groups about psychoanalytic theory and technique.
He is the Vice-president and registrar of the European Confederation of Psychoanalytic Psychotherapy (ECPP).
Since 1983, he has been attending private consultation to children, adolescents, adults and the elderly.
Founding member and teacher of the School of Clinical Psychoanalysis with Children and Adolescents of Barcelona, member of the European Association of History of Psychoanalysis, member of the Board of Directors of FEAP (Spanish Federation of Associations of Psychotherapy) and Vice-President of the Section of Children and Adolescents. He is also a member of Sepypna and Honorary member of the World Council for Psychotherapy.
Author of the books «The challenge of being parents» and «My son is a teenager». Co-author of «Psychoanalytic Clinic with Children».
He has supervised various mental health centers and taught courses and seminars at various universities and schools in Barcelona, Mexico, Brazil and Argentina.