Joseph TRAMONTANA (USA)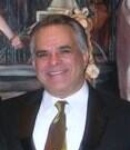 Dr. Joseph Tramontana received his B.A. in psychology from Louisiana State University of New Orleans, his M.A. and Ph.D. in Clinical Psychology from the University of Mississippi.
His interest in using hypnosis for working with addictions culminated in his book Hypnotically enhanced treatment for addictions: Alcohol abuse, drug abuse, gambling, smoking cessation, and weight loss (published by Crown, 2009). His interest in hypnosis for enhancing peak performance with athletes and other performers led to his second book titled Sports hypnosis in practice: Scripts, strategies, and case examples (Crown, 2011).
In July, 2017 he presented a paper titled "Hypnotically Enhanced Psychotherapy" at the World Congress of Psychotherapy in Paris. In 2018 he presented a workshop on the same topic at the World Congress of Hypnosis in Montreal, and in 2019 presented a 2-day training workshop to the Canadian Hypnosis Society in Banff, Canada. While a generalist in Clinical Psychology, he obviously enjoys having and using hypnosis as a therapeutic tool.
In 2014 Dr. Tramontana served as President of the Louisiana Psychological Association, and in 2013 received their Distinguished Psychologist Award. He is also on the Executive Council of the Southern Pain Society. He served as President of the New Orleans Society of Clinical Hypnosis for 5 years and Secretary of the American Society for Clinical Hypnosis (ASCH) for 1 year, and he is now President-elect of ASCH.