Kelly RAY (USA)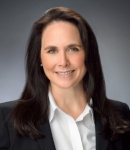 Kelly Paulk Ray, Ph.D, MPAP, is a Licensed Advanced Practice Medical Psychologist (2012), Licensed Medical Psychologist (2010), holds the Certificate of Prescriptive Authority (Medical Psychologist), Postdoctoral Masters Degree in Clinical Psychopharmacology (2007), Doctor of Philosophy, Counseling Psychology (1999), Masters of Science, Clinical Psychology (1993), Bachelor of Arts, Psychology (1991).
Her clinical/psychotherapy/forensic experience is the following: Advanced Practice Medical Psychologist (since 2000), Medical Consultant (2005-2015), Contract Psychologist and Trauma Treatment Specialist (2003-2011), Clinical Assistant Professor and Chief Psychologist (2001-2003), Consulting Psychologist (2000-2001), Psychology Clinical Associate (1999-2000), Psychology Resident (I1998 — 1999), Psychological Associate (1993-1997), Staff Psychotherapist (1995-1996), Psychological Assistant (1990-1993.
Her research/administrative experience: Research Reviewer (since 2015), Medical Consultant (2010-2014), Psychologist/Medical Psychologist (2007-2014), Clinical Assistant Professor/Chief Psychologist (2001-2003), Graduate Research Associate (1997), Graduate Administrative Associate (1996), Research Assistant (1990-1991).
Membership affiliates & certifications: Kelly Ray is a full member and Vice President of Louisiana Academy of Medical Psychology (LAMP), member and Public Education Campaign Coordinator of Louisiana Psychological Association (LPA), member of American Psychological Association, member of American Association for Correctional Psychology, member of Certified Correctional Health Professional, member of Baton Rouge Area Society for Psychologists (BRASP), member and North American Vice President of World Council for Psychotherapy, Co-president of North American Council for Psychotherapy.