Sheila O'SULLIVAN (UK)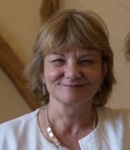 Dr. Sheila O'Sullivan is an experienced integrative psychotherapist and clinical with experience of working in a number of therapeutic organisations as well as in private practice. An engaging, high-experienced and enthusiastic lecturer; possesses 8 years' experience of teaching psychotherapy, counselling and social psychology at colleges, universities as an associate lecturer at the Open University. Demonstrates a unique blend of academic accomplishments and expertise; operates as a private practice psychotherapist providing one to one / long term psychotherapy for to both private and corporate clients.
Proven teaching career history spanning 35 years working in the community, adult education and universities; runs CPD workshops for therapists and operates as a supervisor for therapists for groups and individuals Champions continued personal development and is an advocate of learning and enhancing skills.
She specializes in Humanistic Psychotherapy, Psychodynamics, Mindfulness CBT, Social Psychology, Child Psychology & Childhood Studies.