Tony WHITE (Australia)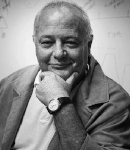 Tony White — private practice, psychotherapist and psychologist, Australia.
Transactional Analyst TSTA-P-ITAA Teaching and supervising transactional analyst in the field of Psychotherapy.
Awarded the Goulding Award for excellence in transactional analysis for outstanding achievements in the development of the theory and practice of transactional analysis.
Author of many books and articles on psychotherapy in transactional analysis.
Tony White worked for over 30 years as a consultant and psychologist in private practice with teenagers. He has also worked in the fields of drug addiction rehabilitation and with prisoners. He has specialized in working with suicide and suicidal clients for more than thirty-five years.
Tony White's book «Working with suicidal individuals. A guide to Understanding, Assessment, and Support» was awarded the prize of high commendation in the area of psychiatry by the British Medical Association in 2011.
Works with assistant Nataliia Isaieva.