Training marathon at Altai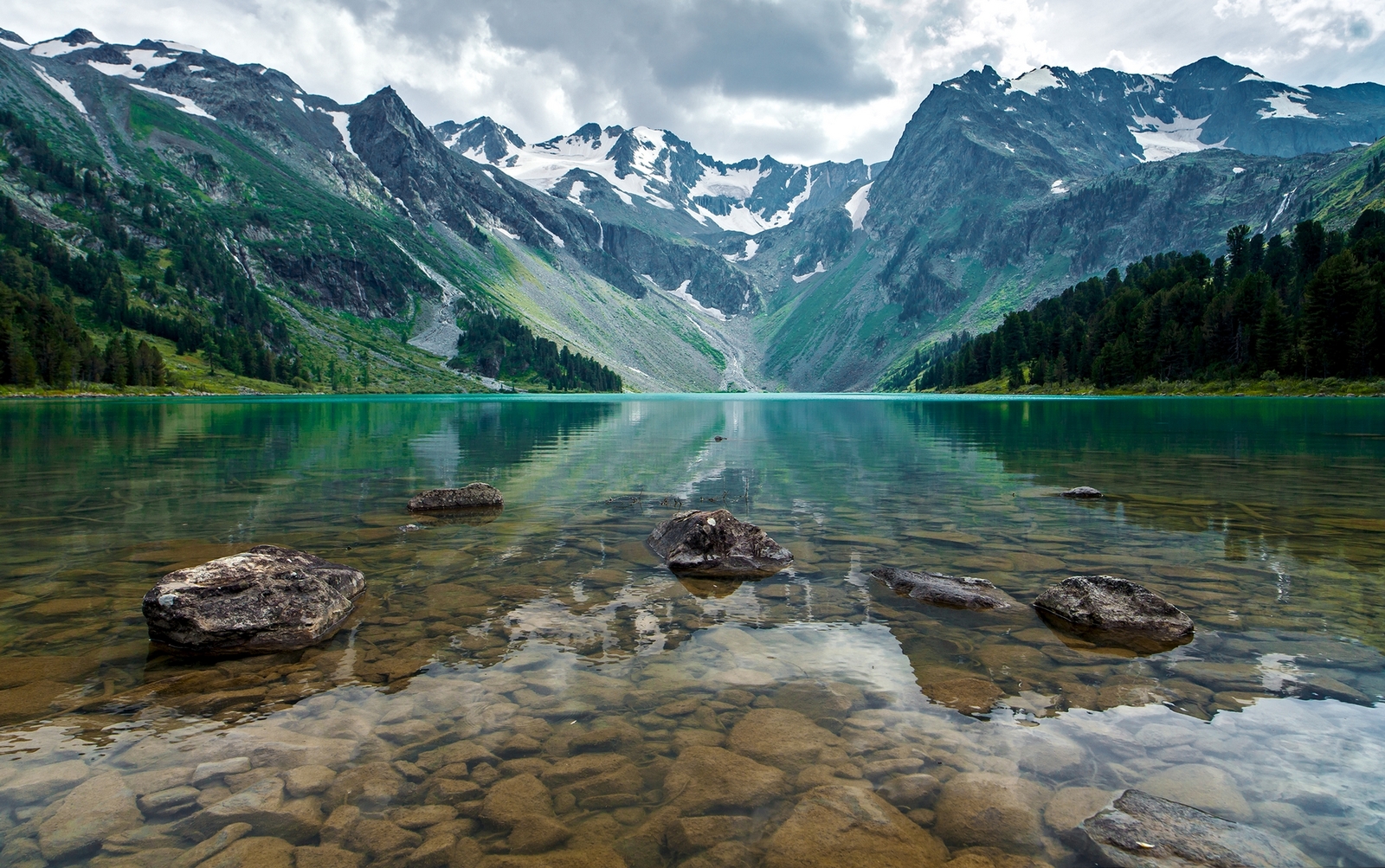 July 1-5, 2020

At your choice:

Legendary Teletskoye Lake,
Warm lakes Aya and Manzherok ,
Cable way at the lake Manzherok,
Botanical garden with rare plants,
Apiary and marals nursery,
Rafting at the mountain river Katun,

and much more.

July 6-13, 2020

Seminars, trainings, workshops, night marathons from renowned experts in psychotherapy from around the world.
Swimming in the icy Katun and in a warm pool
Large groups and night campfires
Comfortable accommodations in the pension Adaru and at the camp site "Sokol"
Three meals a day at your choise
Kids groups and trainings for teenagers

July 13-17, 2020

At your choice:

Fascinating journey to Karakol lakes (touristic route) — 7 relict lakes formed by high-altitude glaciers at the altitude of 2000 meters above sea level.
«Legends of Chuisky highway» — car journey beyond Seminsky pass and picturesque Chikataman mountain pass (comfortable route).
You can choose to participate in any of the suggested activities or in the complete program.
Organizing Committee (Q&A, applications for participation):
Invikа (Novosibirsk, Russia)
, , +7 (961) 222-54-61, +7 (913) 919-93-11,
English language assistance
Sofiya Kamalova
, +7 (916) 062-00-26, +31 (6) 87-08-1964
Download the application form for participation and accommodation
Location
Mountain (Gorny) Altai is one of the most environmentally sound regions of Russia, there are no plants, factories or other industrial facilities. This stunningly beautiful area is located in the south of Siberia at the state borders with Kazakhstan, China and Mongolia. In Turkic language the word "Altai" means «Golden Mountains».
The highest point of the Mountan Altai range is the two-peaked Belukha — the 4509 meters high sacred mountain of the region.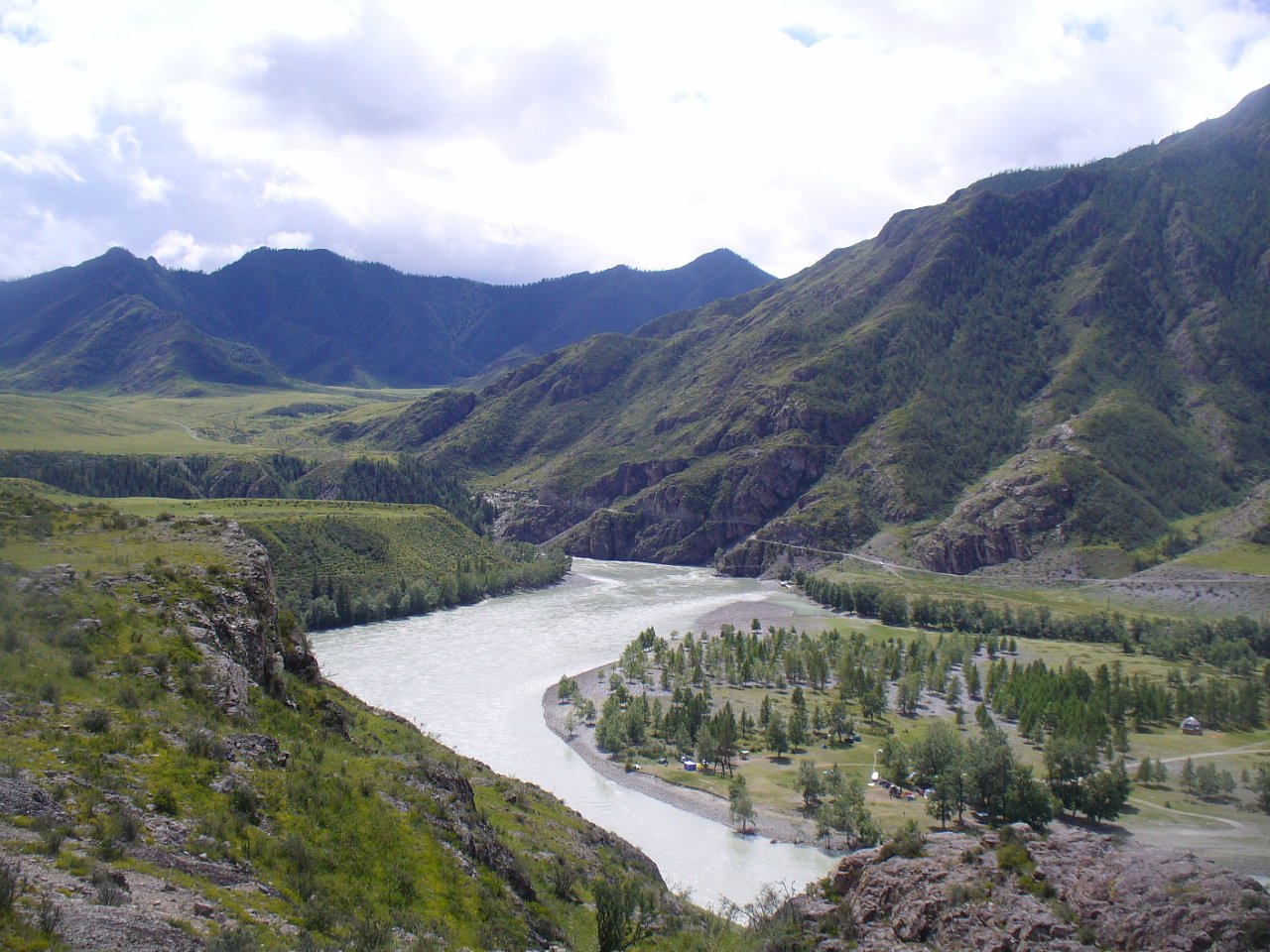 The rich nature of Altai can amaze even an experienced tourist: taiga forests turn into dry prairies, flat hills and mountains give way to steep peaks covered by snow, rivers and lakes change their color as seasons lengthen. Rare species of plants and animals inhabit the region.
Mountain Altai is a real pearl of Siberia. Many European tourists compare this place with Sweden. Although the Altai Mountains might remind one of the Alps, they do have special flavor. A rare place on earth can compete with Altai in its beauty and magnificence. Vast expanse of evergreen taiga, tumultuous mountain rivers, crystal clear lakes, emerald-green meadows covered with edelweiss flowers, astonishing waterfalls are worth seeing at least once in a lifetime!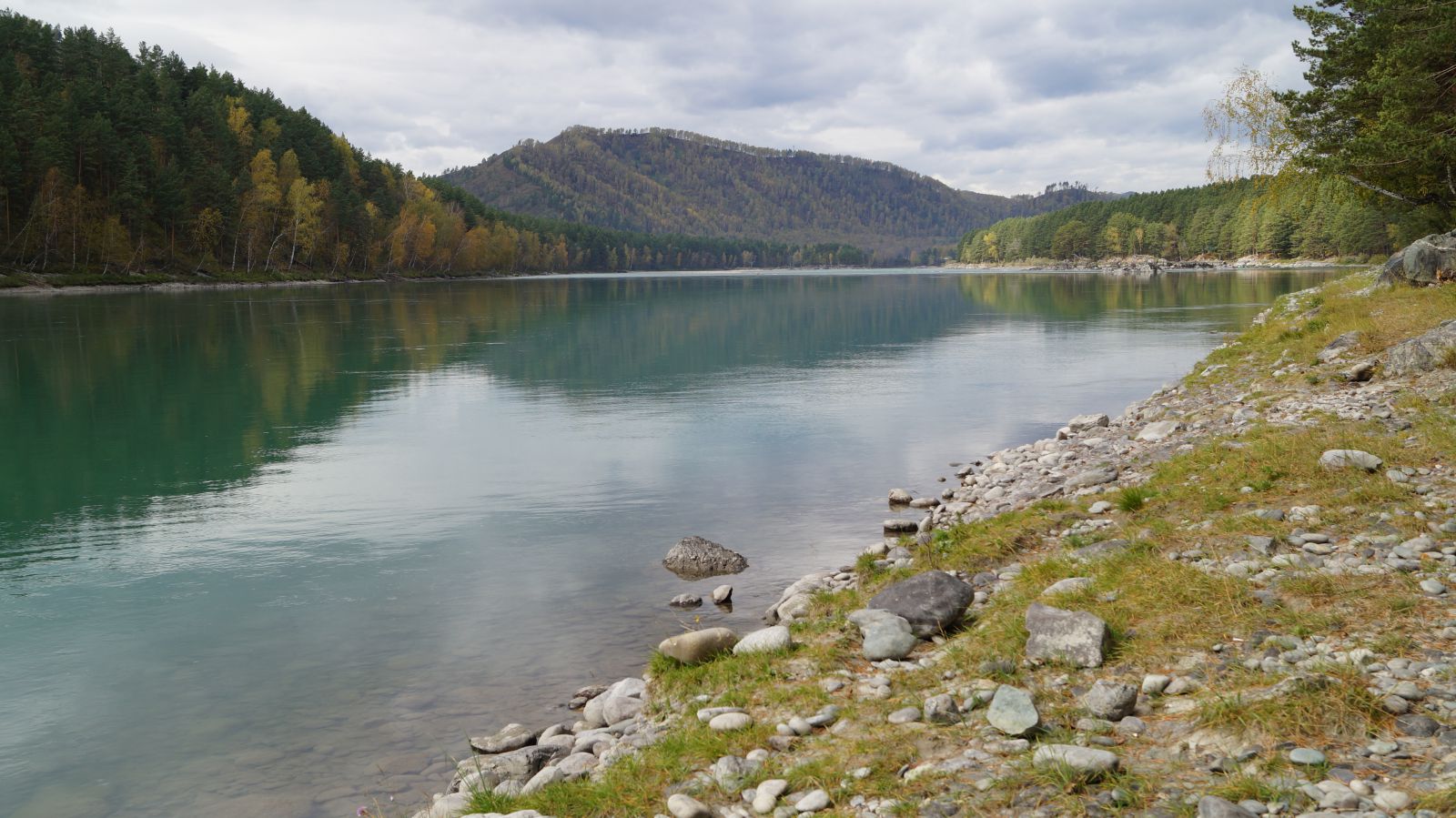 How to get there
Flight Moscow — Gorno-Altaisk (4 hours) costs approximately 400 Euros per round-trip, transfer from Gorno-Altaisk airport takes 1 hour and costs around 10 Euros.
Flight Moscow — Novosibirsk (3 hours) cost approximately 250 Euros per round-trip, transfer from Novosibisrk airport takes 8 hours and costs around 50 Euros.
Flight Moscow — Barnaul (4 hours) costs approximately 320 Euros, transfer from Barnaul airport takes 2 hours and costs 20-30 Euros.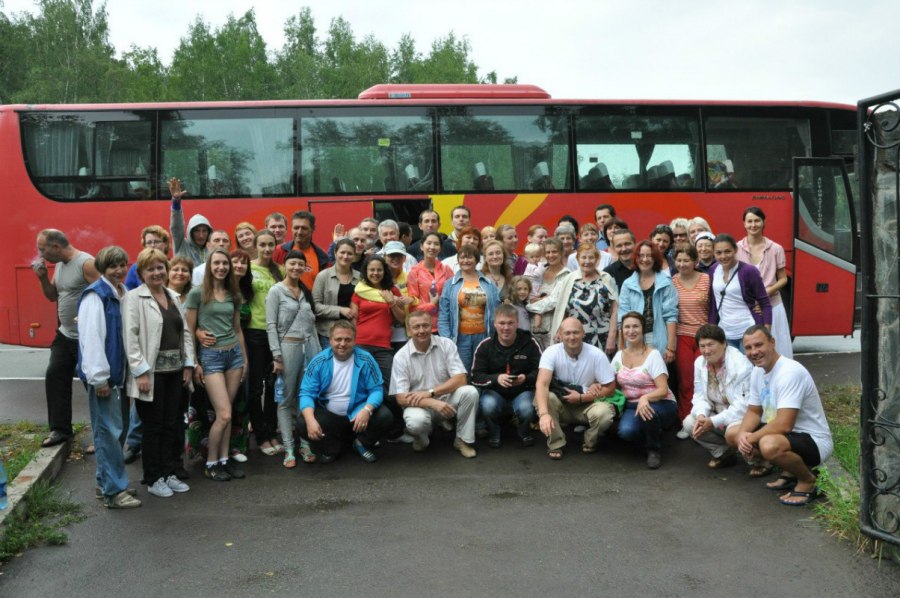 Accommodations
The picturesque and cozy pension Adaru is located near the warm Lake Aya in the beautiful bend of the Katun River and the modern campsite across the pension.
The camp site and the pension have a large dining hall, a summer cafe, a shop, a sauna and a parking lot under security surveillance.
Accommodations:
Comfortable log houses and cottages with private or shared facilities, from 25 to 60 Euros per person per night.
Summer houses with facilities, around 10 Euros per person per night.
For oldschool tourists and lovers of campsite allure tents are available at the cost of 4-6 Euros per night per person. Bringing your own tent is also possible.
Children under 5 years stay free of charge, children from 6 to 11 years old have discounts on accommodation.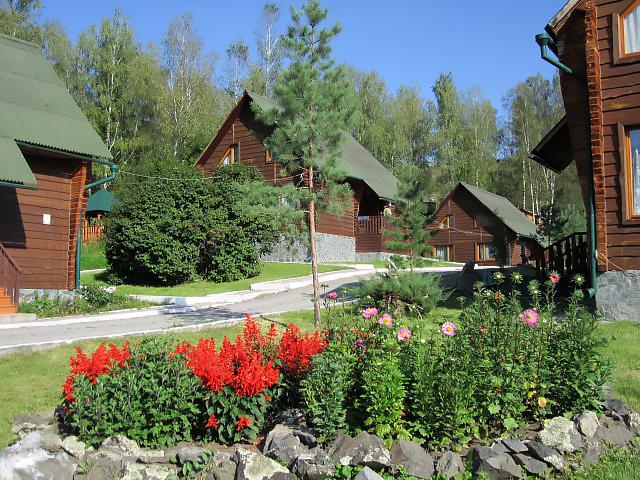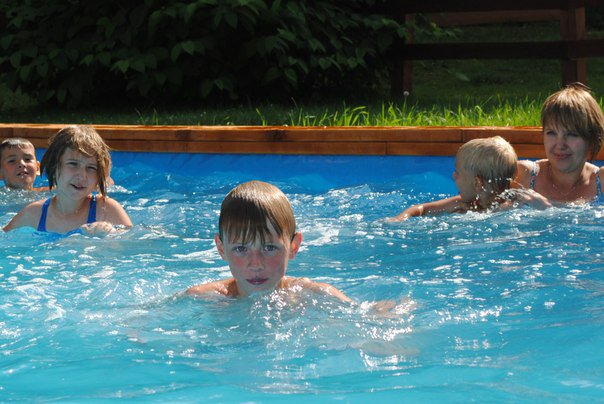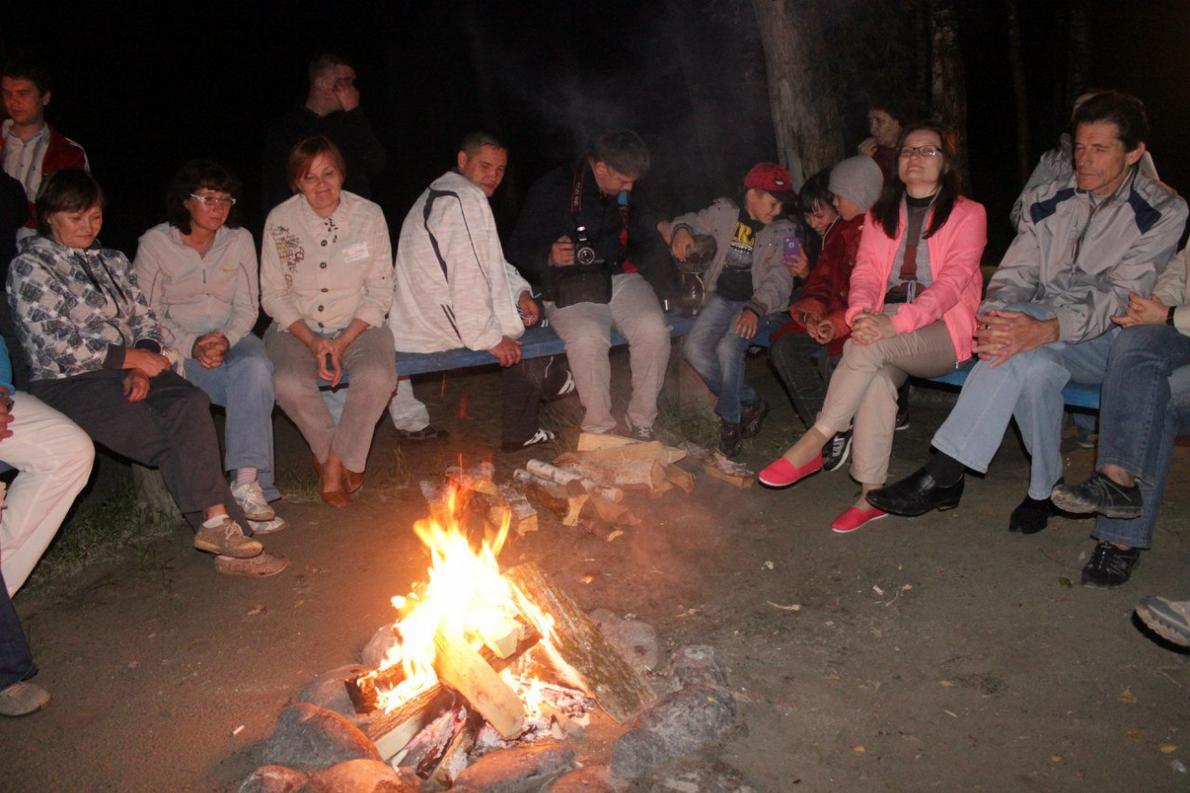 Download the application form for participation and accommodation
Water and food
The place is ecologically friendly. Tap water is potable, as it comes from clear Altai springs.
Complex meals are offered in a café three times a day from 10-15 Euros per day. Vegetarian and enhanced nutrition menus are available.
For those wishing to cook for themselves there are apartment rooms equipped with a kitchenette. The decadnik facilities are located 500 meters from a village and a grocery store.
XVI decadnik "Sources of Success"
July 6-13, 2020
Decadnik "Sources of Success" integrates innovations with traditions, gives vast opportunities for leisure and creativity, for communications and collaborations!
Every day within the program of decadnik:
Trainings, workshops, seminars by specialists of of PPL Russia, EAP, WCP
Morning yoga and night marathons
Large group
Special groups for children and teenagers
And
Excursions, discos, campfires, share time
And, as always
Inimitable leisure time in the picturesque hideaways of the Altai Mountains.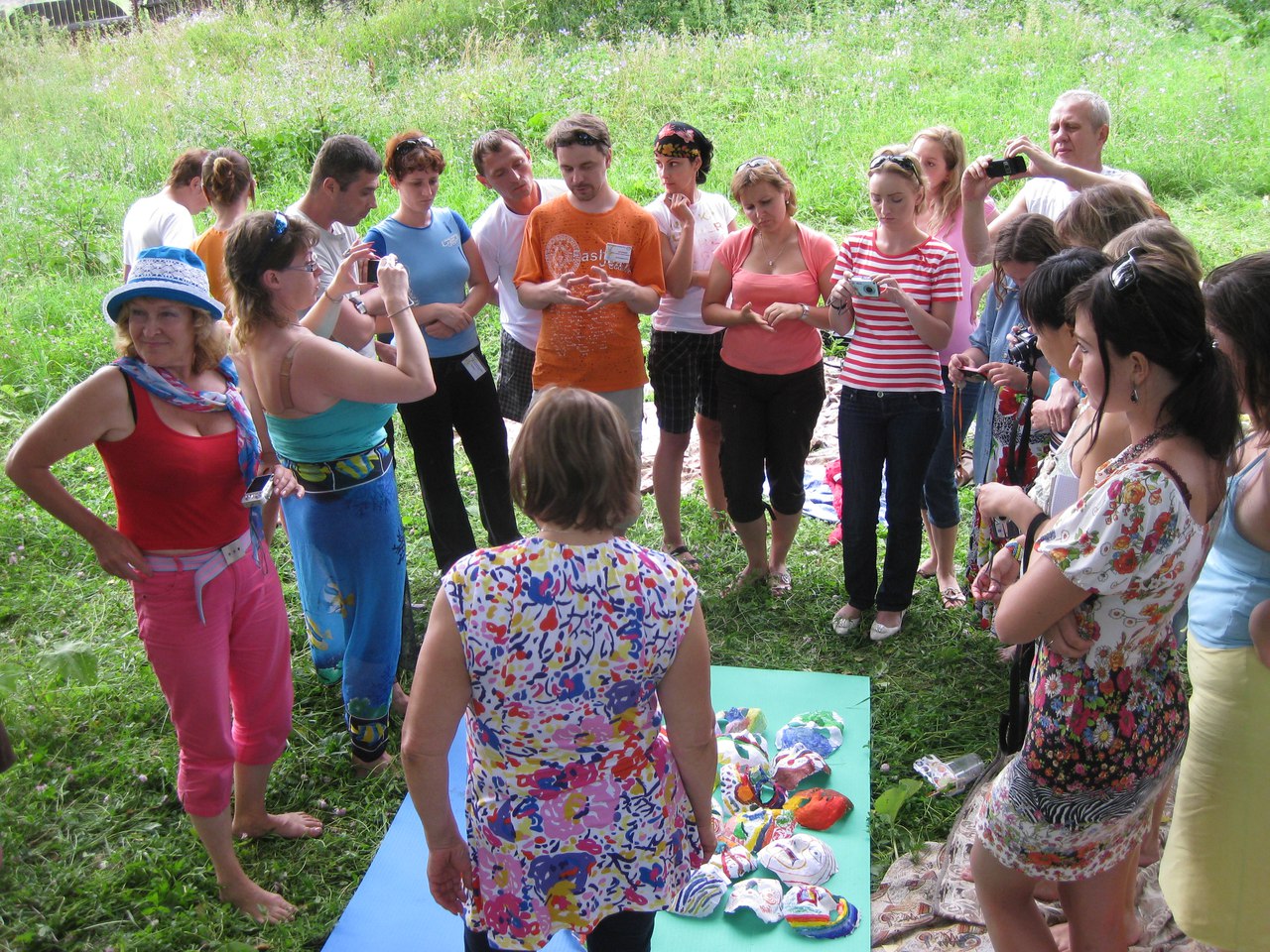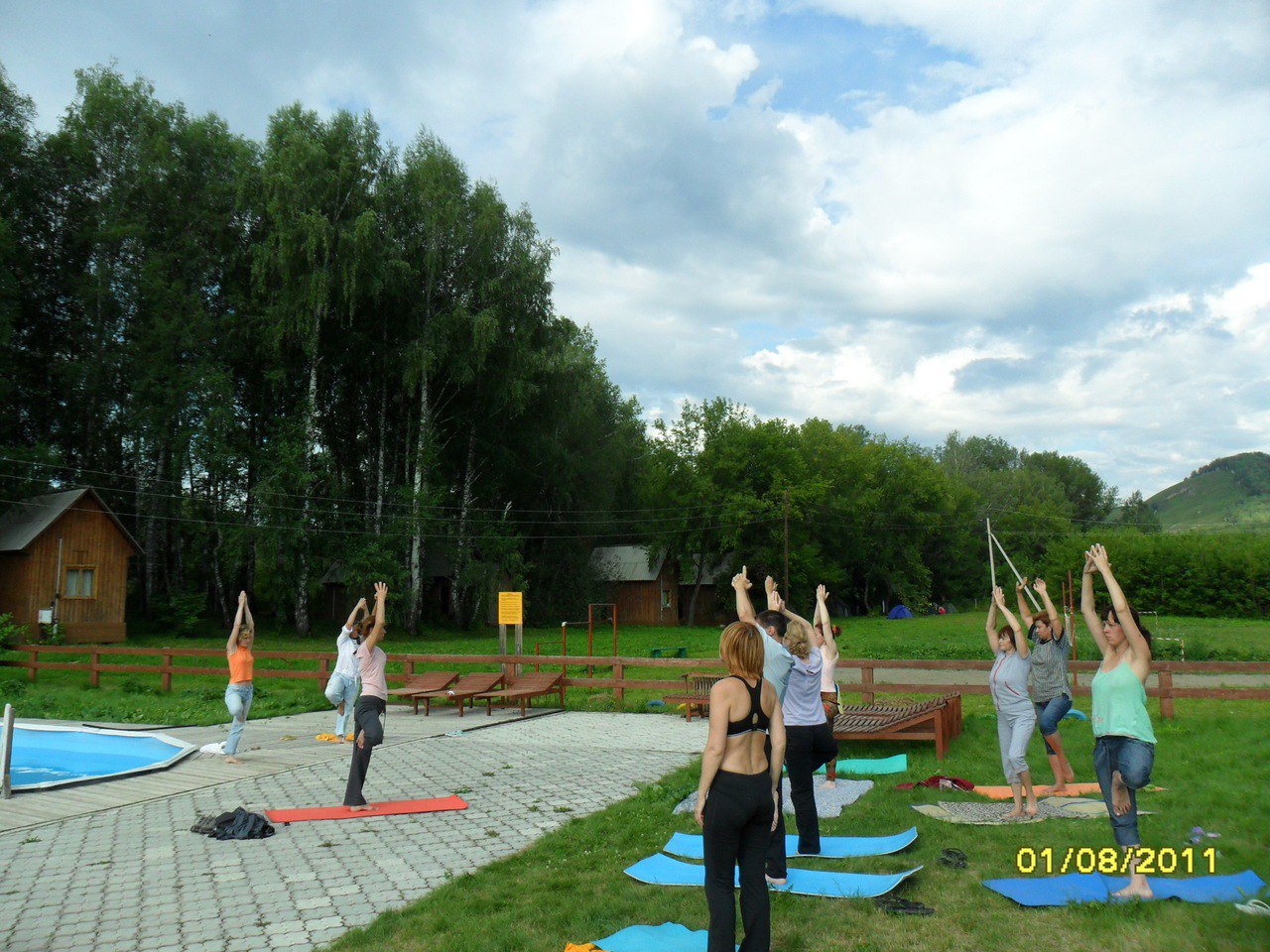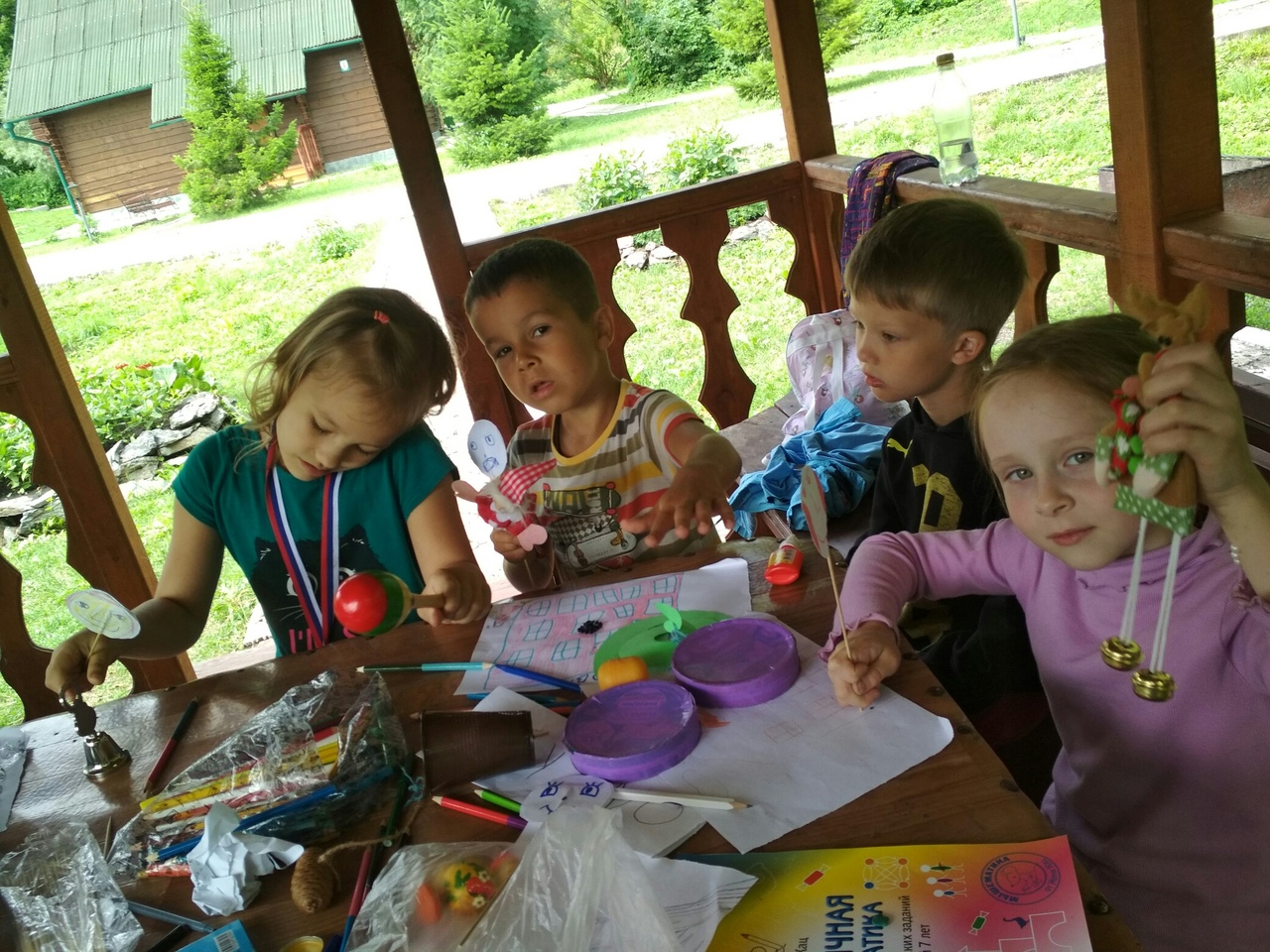 Mountain Altai is a unique place of power, of wondrous beauty, of crystal clear water and breathtakingly pure air!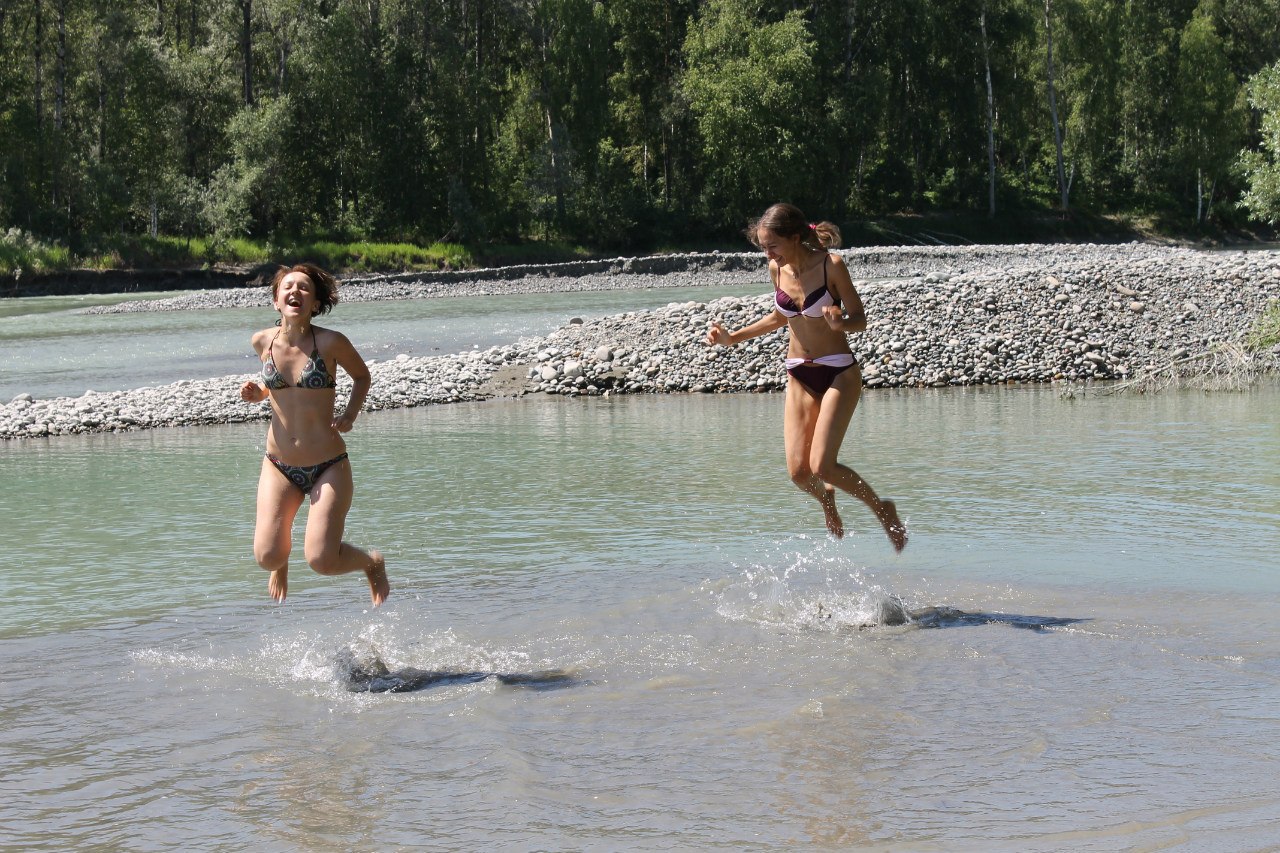 The participation fee in the program of decadnik is between 150 to 370 Euros.
Discounts for PPL, WCP and EAP members.
Organizational fee for trainers — up to 30 Euros.
The decadnik (ten-day training program) starts on July 6 at 13.00 local time. For anyone who would like to spend more time in Altai before decadnik, we offer a sightseeing marathon.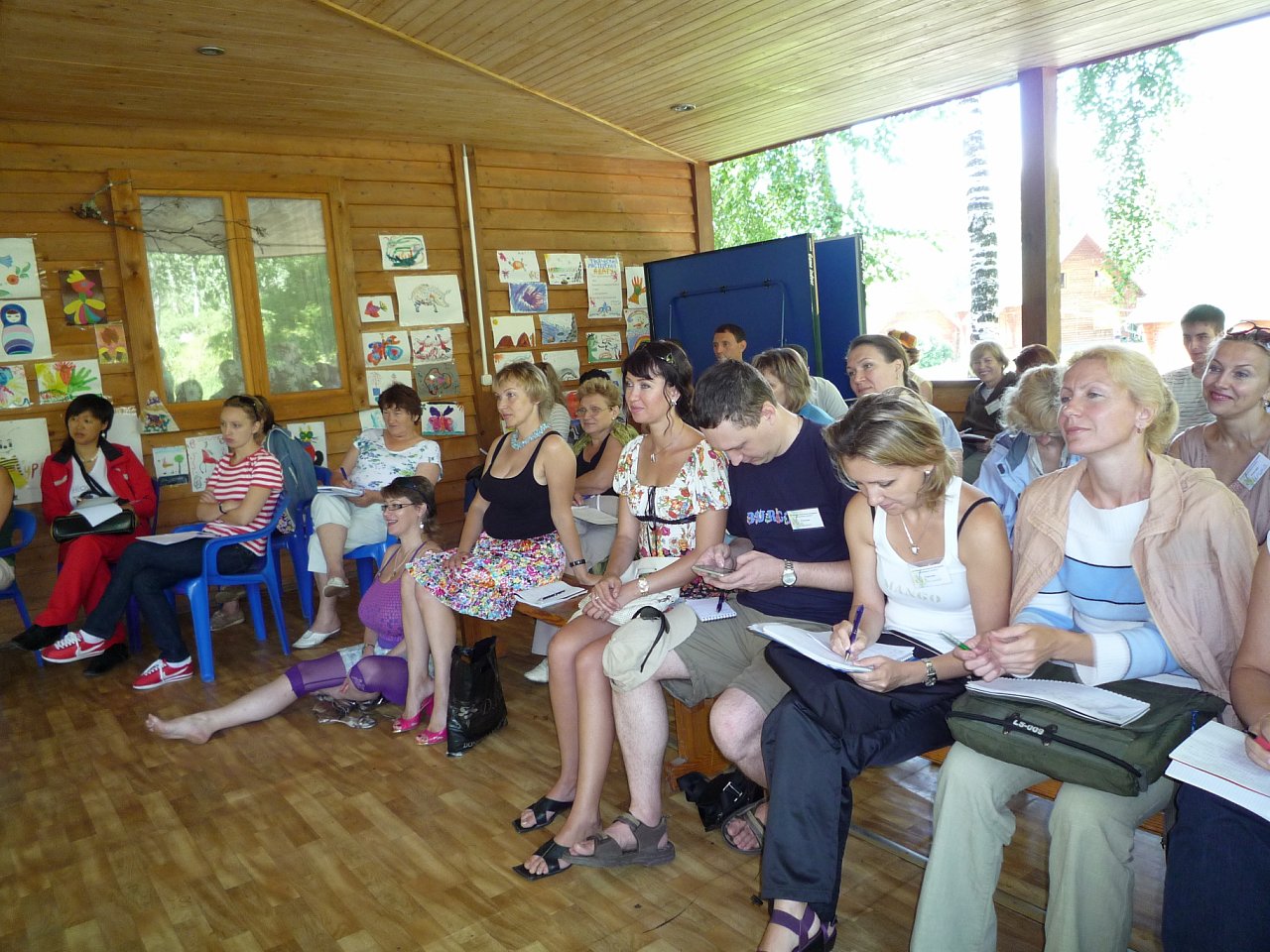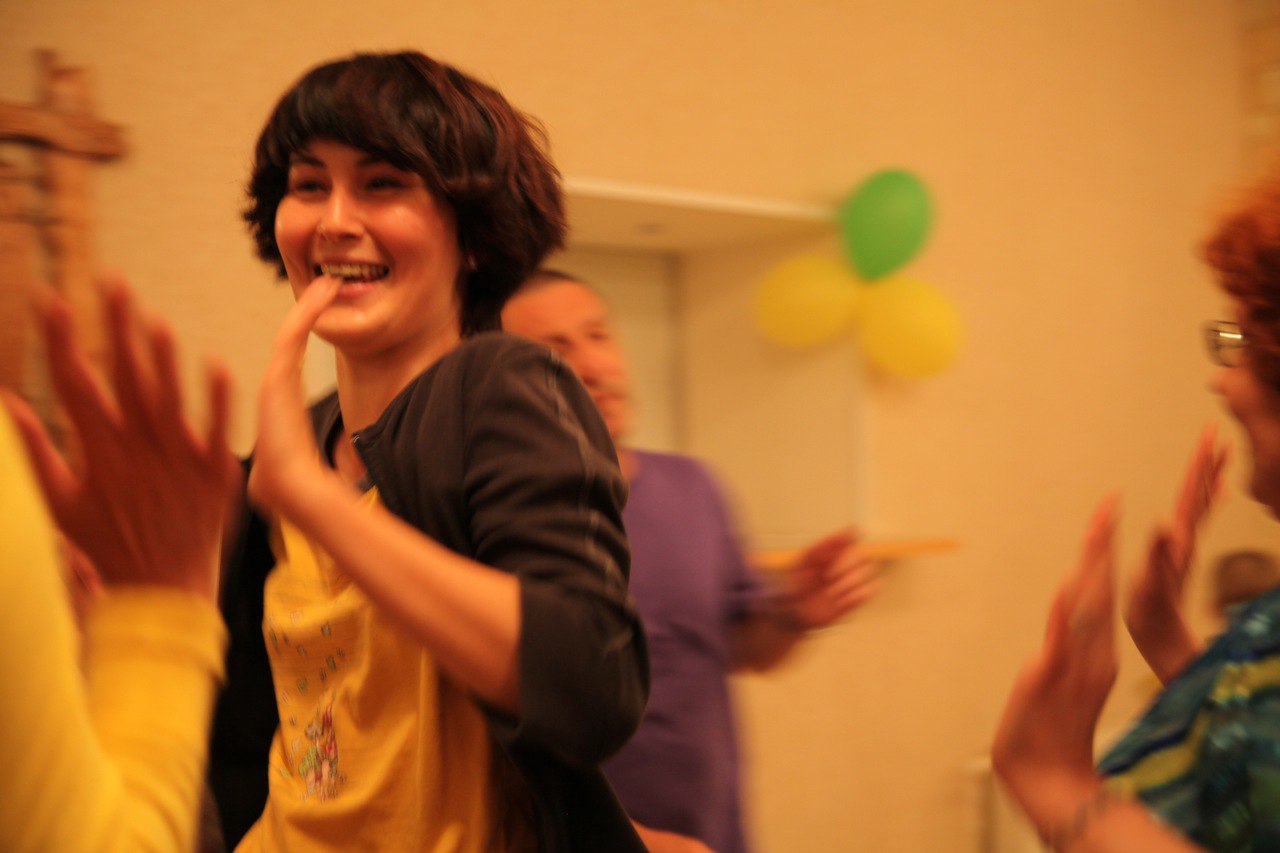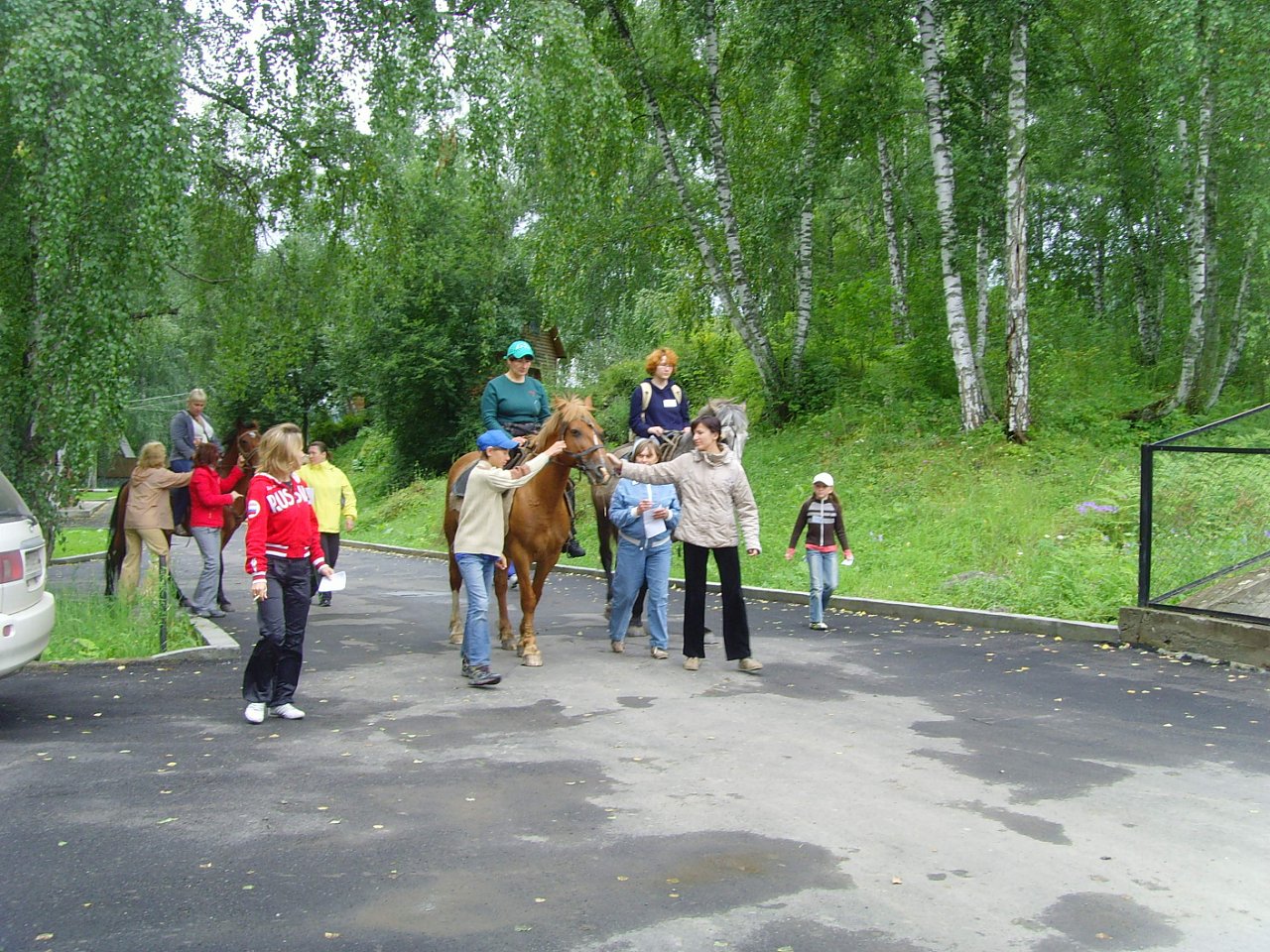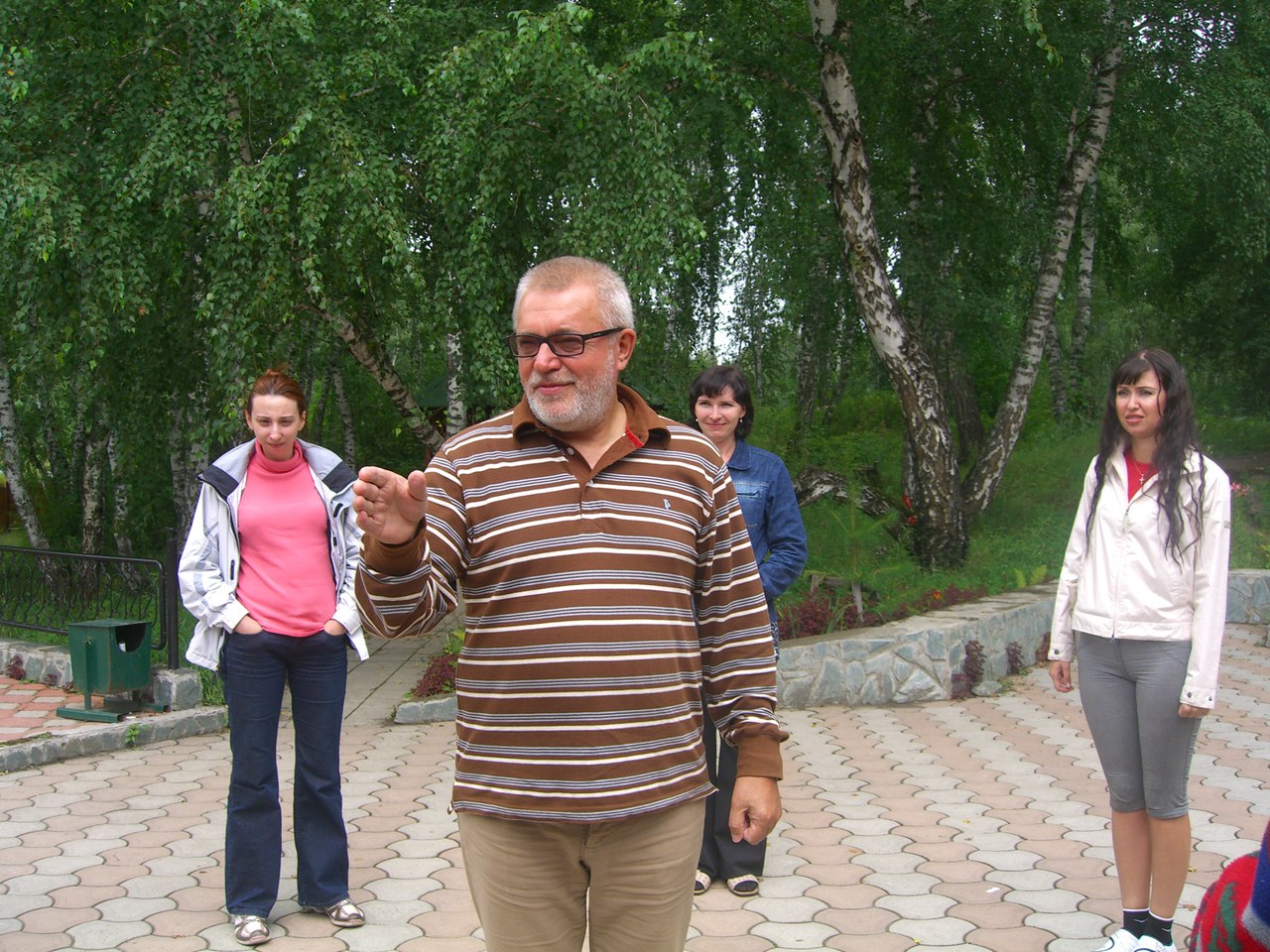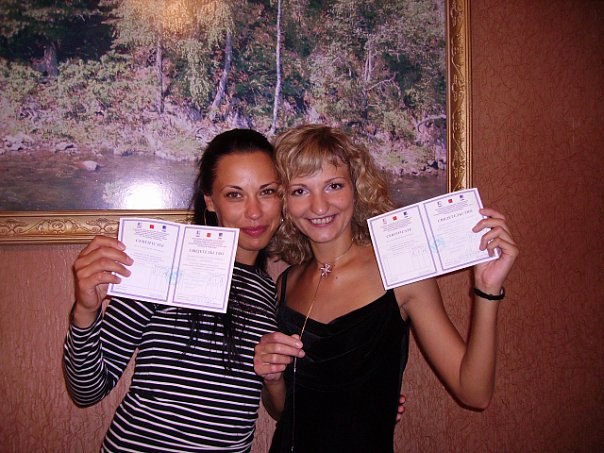 I sightseeing marathon
July 1-5, 2020
During the sightseeing marathon you can participate in excursions or just wander around, enjoying the beauty of Altai.
The cost of each tour varies from 5 to 15 Euros, the tour to Teletskoye Lake costs 40 Euros.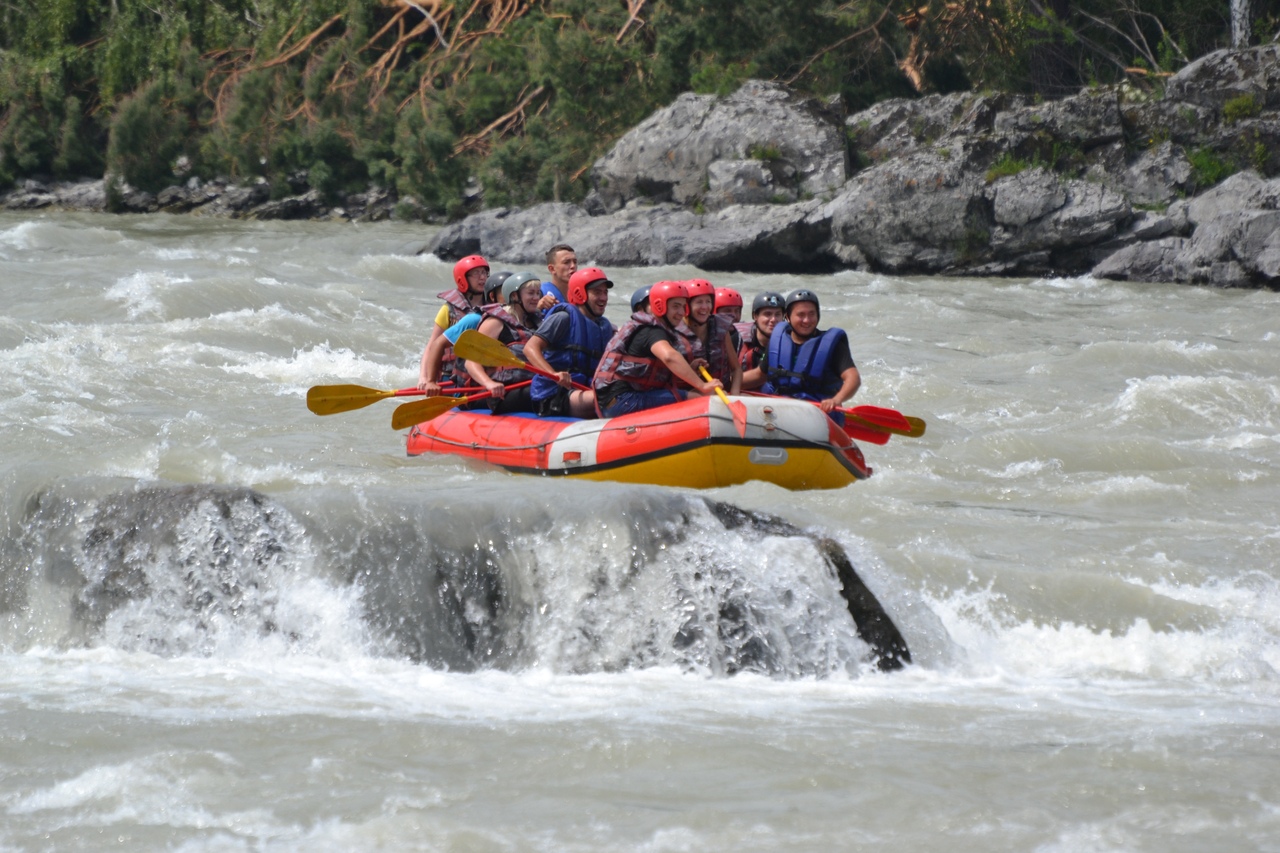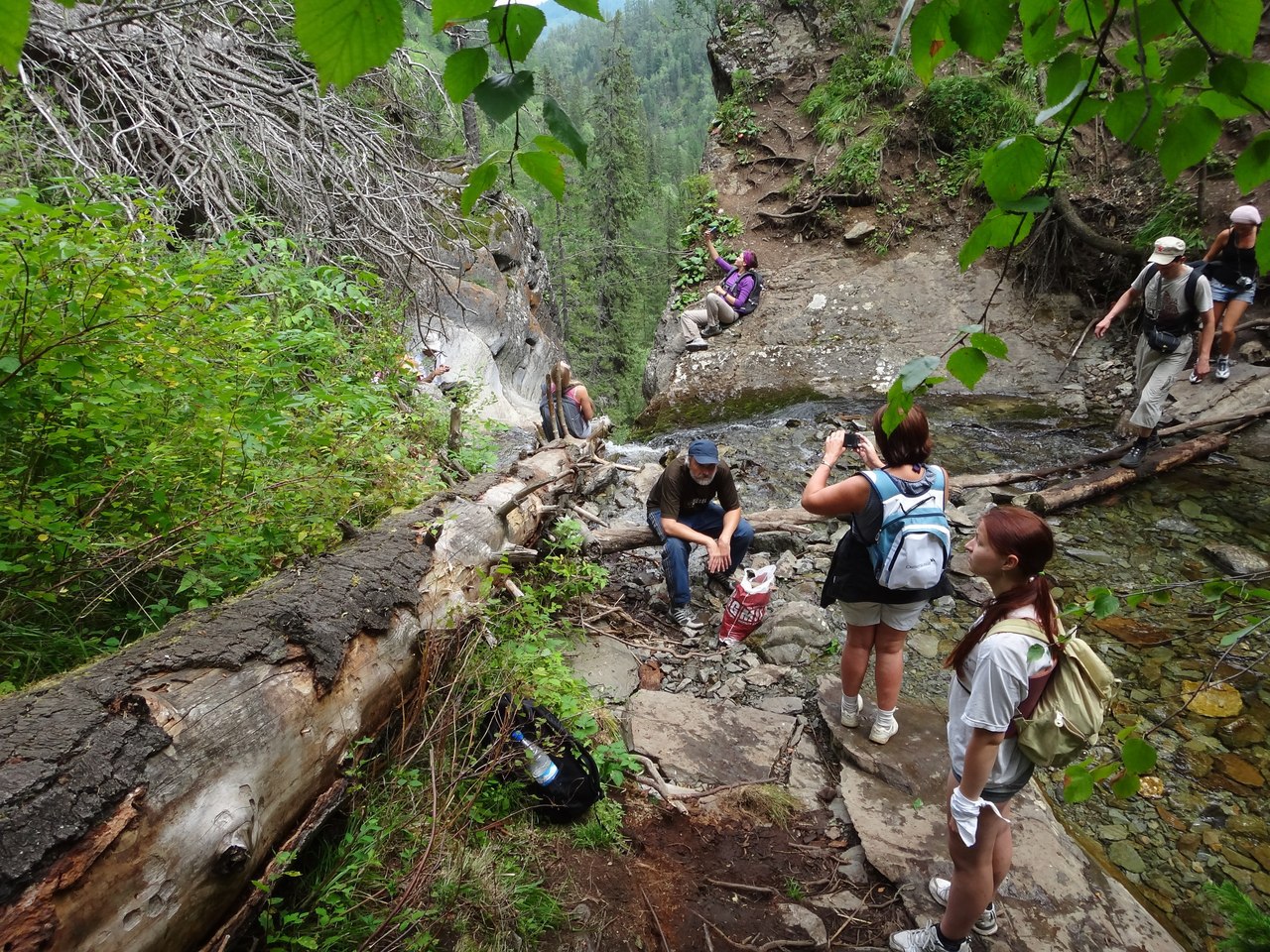 Suggested sightseeing programs:
Chemal (6-7 hours)
Chemal hydroelectric station, water storage reservoir, Chemal and Katun rivers junction spot, live-giving and dead water springs, love rock, weeping rock, Sartakpay gates, caprine trail.
Visit to the island of Patmos, where in 1915 the wooden church of 1849 was transferred. Completely destroyed in prior years, by 2001 the temple was restored and consecrated again. Nowadays the temple goes through a gradual renewal of its ancient icons. On the island there is a stone bearing the image of Our Lady with a baby in her arms, embossed by nuns. Next to the temple is the hermitage named after John the Divine.
ATTENTION! This tour is included in the program of the Natural marathon!
Manzherok Lake (4-5 hours).
The Manzherok Lake is located near the village of Manzherok, at the bottom of the Sinyukha and Malaya Sinyukha mountains. There we will find a relict plant included in the red list of endangered species — Chilim (water chestnut). We will lift to the scenic viewpoint of Sinyukha Mountain, and enjoy a beautiful panorama of the Katun River valley. Chairlift to the viewpoint on Sinyukha Mountain requires additional payment. The chair lift does not operate on rainy days.
Taldinsky caves (4-5 hours).
Taldinsky caves are a natural monument of the Altai region. The cliffs which containing the caves lie for approximately 5 kilometers along the coast. The caves (30 of them) from an interconnected system, located 40-200 meters above the river. Taldinsky caves got their name from the an ancient settlement Talda that once existed here. In proximity flows the river Taldushka, sometimes called "Tavdushka" by the locals. Therefore, the caves are often called by anotheк name — «Tavdinsky». The caves are located at the territory of the «Turquoise Katun» complex, along with a man-made lake. Cave tours and visit to the lake require separate payments.
Teletskoye Lake (12 hours).
Teletskoye Lake is the second largest and deepest lake in Russia after Baikal. Locals call it «Altyn-Kul», which means «Golden Lake». To miss on the lake is to miss on the Altai Mountains. It is also possible to order a speedboat tour to the Corbu waterfalls. Speedboat rent is not included in the price of the tour.
Rafting on the Katun River (2 hours, 6-12 people in the group). The lower reach of the river is of low complexity (suitable for beginners). Katun is considered to be the most important river of Altai. It springs from the Gebler's ice-flow in the Katun Ridge. The temperature in Katun does not rise above 13—15 °С, staying cold even in July. In the upper reach of the river has very difficult rafting routs and is suitable for professional rafters only.
Visit to an apiary (2 hours). Tasting of honey and of other bee-keeping products. Sleeping on bee hives (paid separately).
Mountain Altai botanical garden and Kamlak village (4 hours).
Mountain Altai botanical garden of the Siberian Branch of the Russian Academy of Sciences is a unique natural-economic setup, where on a relatively small area a large number of rare and indigenous plant species is concentrated. The present fauna species present all edaphoclimatic zones of Mountain Altai and Siberia. Within the tour: visit to the garden and local herbal products tasting.
Lake Aya (2-4 hours).
The lake is flooded only by meltwater and underground springs, the rivers "bypass" it — no river flows into the lake and none flows out. Due to this circumstances, the water in the lake is not just pure, but even healthsome for bathing, as it has the most palatable concentration of hydrogen sulfide. Due to its small size, the lake warms up very quickly, and in summer its waters are much warmer than the icy waters of the Katun river.
Nursery of marals (3-4 hours).
We will feed marals, drink from a mountain spring, we will take maral antler baths, we will purchase local products of maral farming, herbs and nastoikas (local potions and liqueurs).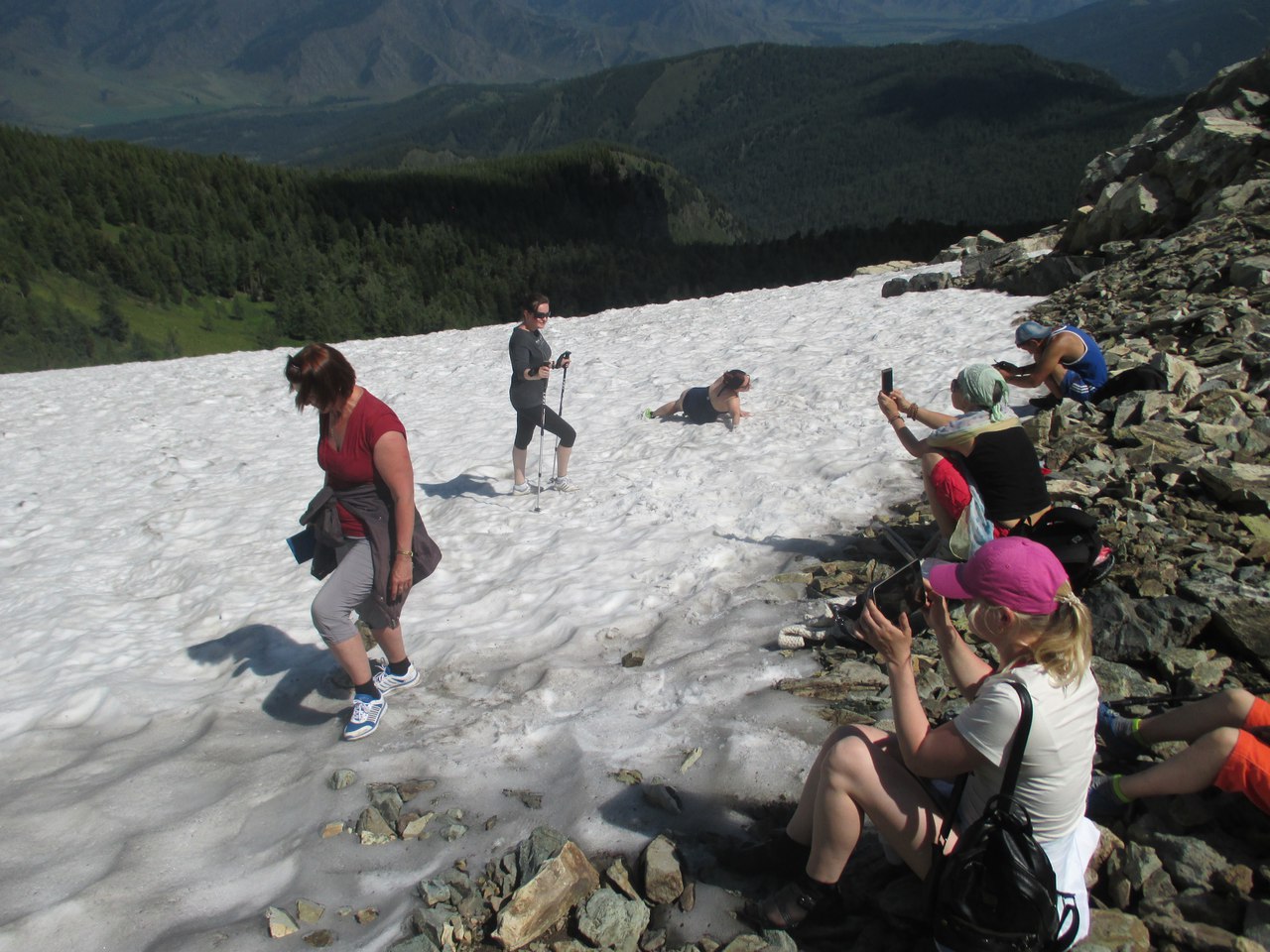 The XII Natural Marathon will take place оn 13th — 17th of July 2020, after the decadnik «Sources of Success».
XII Natural Marathon
At your рreference «Karakol Lake»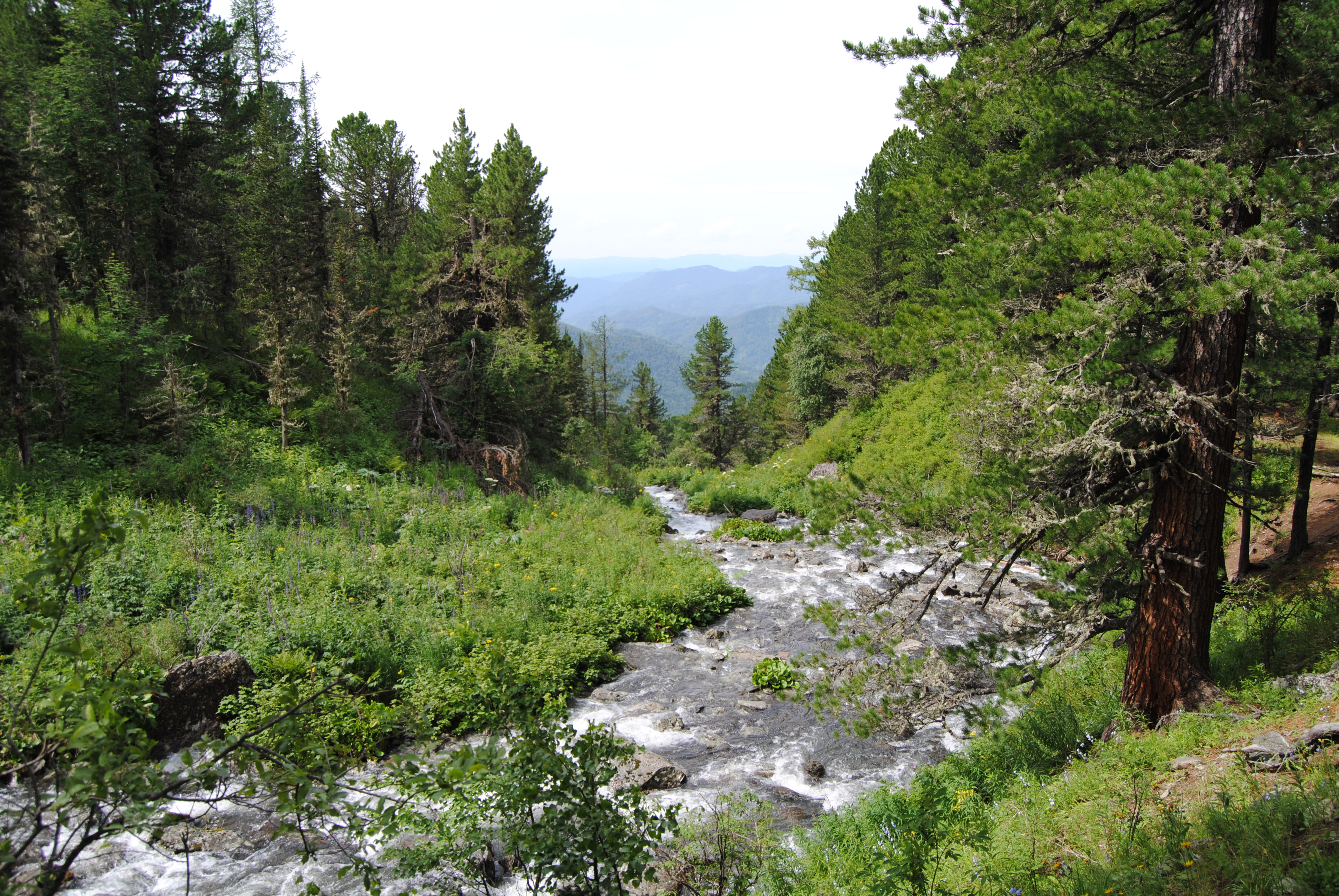 On the morning of July 13 we will move to a comfortable hotel in Chemal village, where we will be able to drop bulky luggage.
There we can have a stroll through the dam of the Chemal hydroelectric power station, to see marvelous junction of the black waters of Chemal river with the turquoise waters of Katun, to plunge into a fairytale at the springs of "living" and "dead" water, to visit the chapel of the monastery on the Patmos island and an extreme amusement park.
Early in the morning of July 14, we will ride an off roader on the rocky road along the Elekmonar River, through the picturesque mountain gorge we will ascend to the Sorgat landmark.
We will have to cover 7 kilometers on foot, as there are no roads close to the lake. We will have the most interesting trekking route led by a mountain guide. It is also possible to ride a horse or go by a range roving jeep. This can be arranged at request.
We will not have to carry heavy things with us, as our bags will be delivered to the top.
We are going to spend two nights in the highland camping on the lakes. We will stay in a warm house, during the day walks and excursions on the lakes will be organized. Dinner on July 14, three meals (breakfast, lunch, dinner) on July 15 and breakfast on July 16 are included in the price of the marathon.
On July 16, After breakfast, we will start to descent from the Sorgat tract, returning to our hotel in Chemal village. Transfers to Novosibirsk and Moscow will be organized in the evening July 16 or in the morning of July 17. Though you can stay longer in Chemal, if you'd like.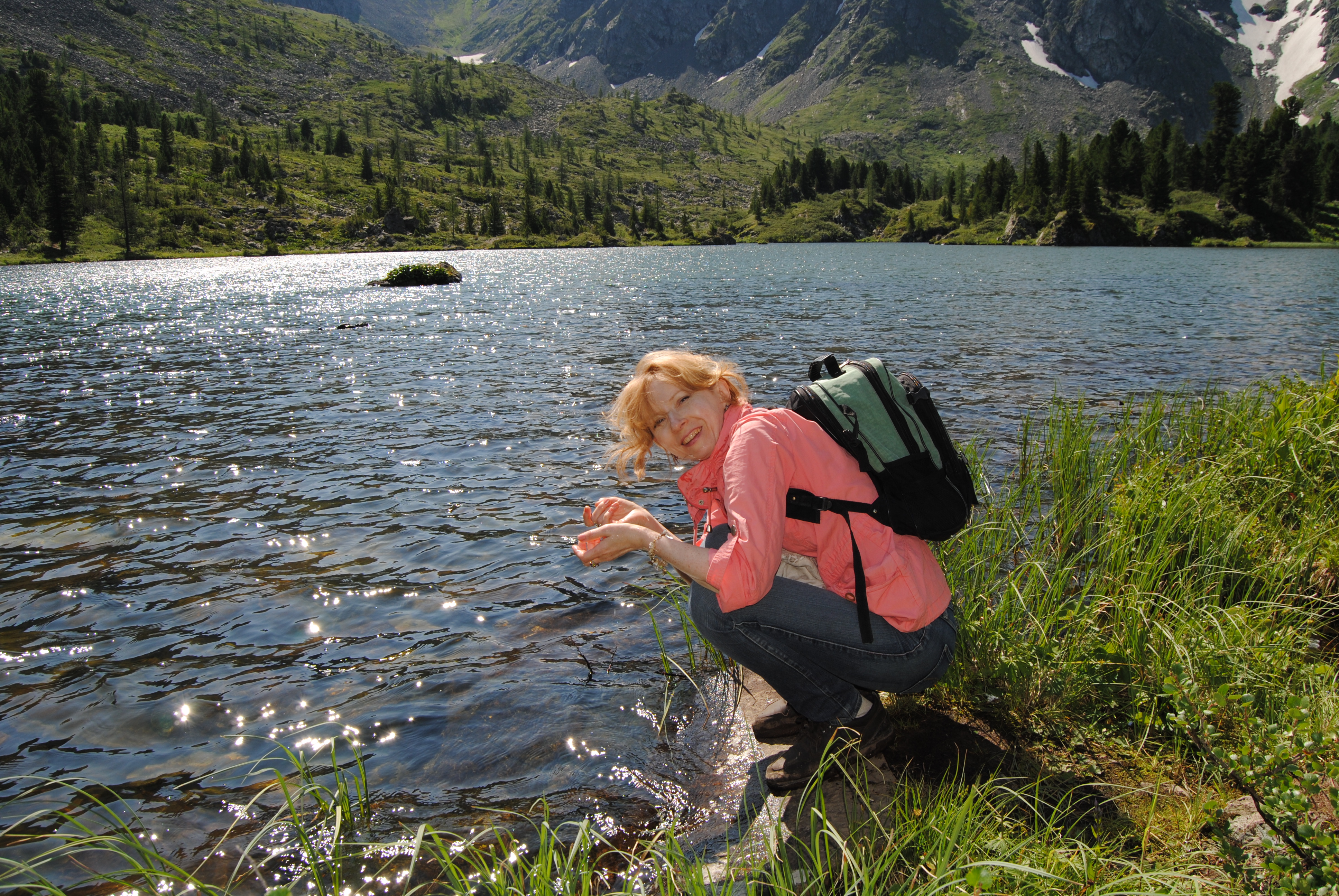 The cost of participation in the natural marathon is 200 Euros per person.
Children in the age of 10 years or elder must be accompanied by their parents.
The participation of children younger 10 years of age is decided individually upon request.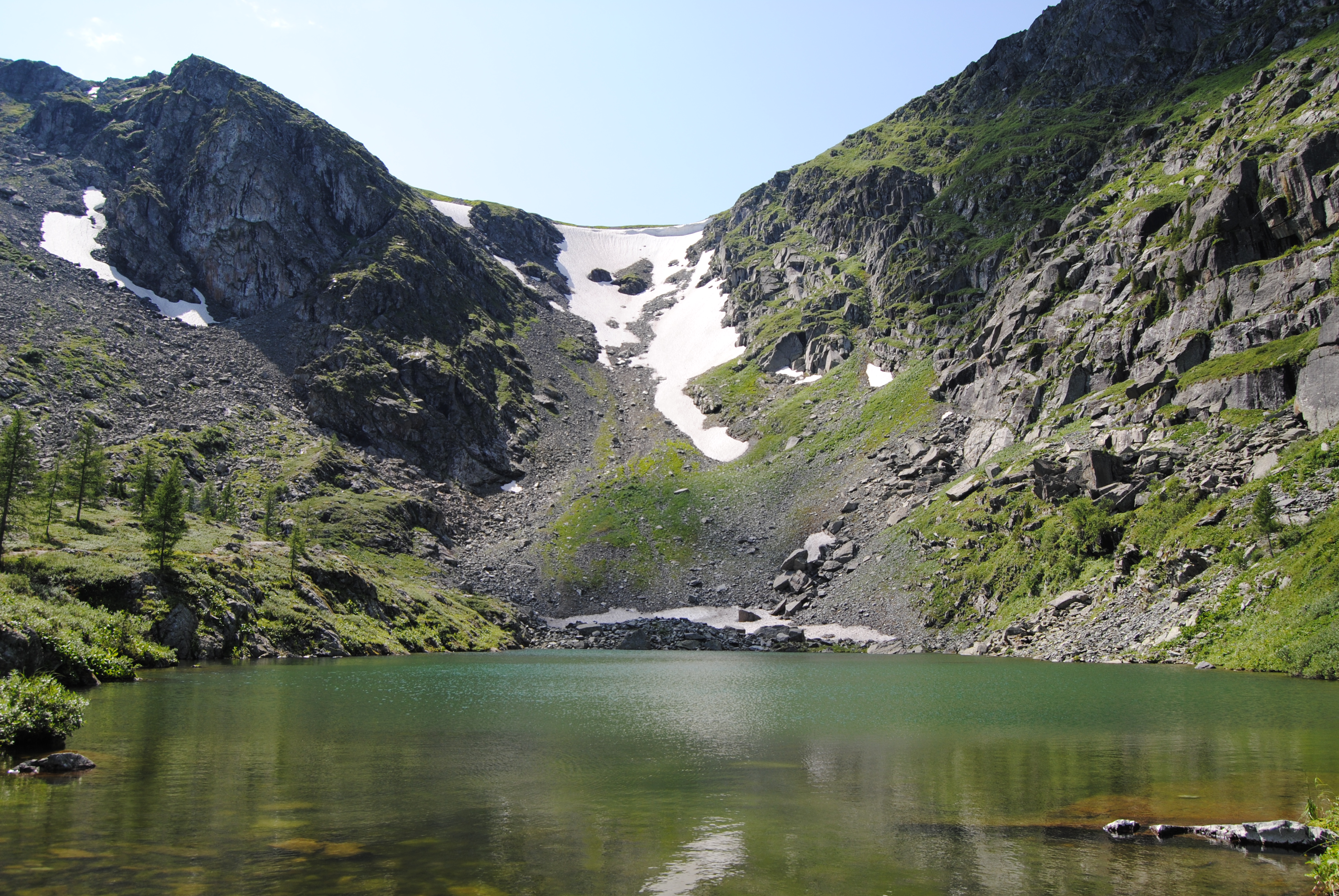 Karakol lakes
The Karakol Lakes is a group of seven picturesque mountain lakes in the Chemalsky district of the Altai Republic, located on the western slope of the Iolgo mountain range, at the divide of Biya and Katun rivers. Here begins the river Tura — a feeder of the Karakol River, which, in turn, flows into Elekmonar, the feeder of the Katun river.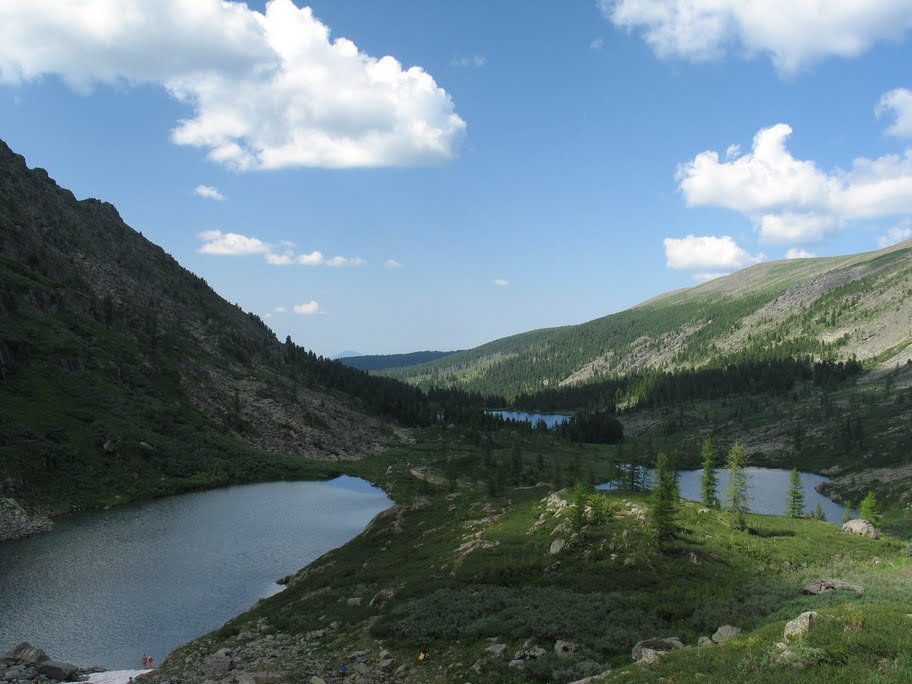 The Karakol lakes are born from a glacier that once covered the peaks of Altai. For seven times the glacier descended from a flat top of the mountain, pushing down huge piles of rock debris, forming dams in the valley, and creating the lakes as the result.
The lakes are located 300-800 meters away from each other, forming a chain. Many streams flow between them, displaying lots of different shades in their waters.
The lowest of the lakes is situated at the 1820 meters, and the highest — at the 2097 meters above sea level. The maximum depth of the lakes reaches 10 meters.
The lakes are densely surrounded by taiga forests, the fauna of which is extremely diverse. There you can spot red, roe and musk deers, wood and hazel grouses, tundra partridges and owls, as well as predators, such as Siberian weasel, sable, and even lynx. Many animals and birds that inhabit this area are included in the red list of endangered species.
The beauty of the lakes is contrasted by dark-coniferous taiga, alpestrine and grassland meadows, which makes the landscape particularly beautiful in its color.
The edges of the forests are framed by cedars, larches and firs. In sparse forests grow the thickets of maral root, wild currant and pieplant.
On grassland meadows grow columbines, dreagonheads, globeflowers, violets and many other herbs, most of which used in healing.
There are a lot of quaint rock groups around, some of them were even given names (for example, «Castle of mountain spirits»). There are interesting caves and small waterfalls.
The lakes are rich with minerals and microelements. It was discovered, that one of the lakes has more than 35% of silver in its contents, so many people who have problems with ulcers and organs of the digestive system visit the lakes for healing purposes.
The lake with high contents of silver is called the «Lake of Spirits». One of the many legends says that the Lake Spirits live in the waters of the lake. The spirits hide in the water depths during the day, and at night they come out and settle on small islands in the middle of the lake. It is believed that the lake spirits bless valetudinary and ones seeking for health.
Another legend tells that everyone who comes to the lake should plunge into this lake, so maladies would leave him for good, because there is no room for illness where spirits live.
Nature marathon «Legends of Chuisky highway»
«Legends of Chuisky highway» — car journey beyond Seminsky pass and picturesque Chikataman mountain pass (comfortable route, accommodation with facilities).
Detailed program is under development.
Clothes to pack for the trip to Mountain Altai
We advise you to take several sets of warm and light clothing, as the weather in Altai is very changeable: temperature fluctuations between +10°С and +30°С are possible within the same day. The weather in Altai can be rainy, so we advise you to take raincoats and windproof coats along. You must take several pairs of shoes, as in Altai it is very easy to get your feet soaked, for example, while walking along the bank of one of Altai's tumultuous rivers. We suggest you to put a swimsuit in your suitcase, as it is possible to enjoy swimming on hot summer days. And do not forget about the headwear: a warm cap or a beanie will save you from cool winds high in the mountains, and a bucket hat will protect your head from the burning summer sun.
What to bring from Mountain Altai?
Altai memorabilia — magnets, key chains, decorative tableware, etc. — will be a great gift for friends and relatives.
Healing balms from Altai herbs and antlers. They can be useful for both the treatment of certain diseases, and for maintaining immunity and good health conditions.
Honey. Altai honey is in great demand among tourists because of its special taste, color and health properties. In addition to honey, you can bring home mead, propolis and other products made from honey.
Cosmetics. Shampoos, lotions, soaps and other cosmetic goods containing extracts from Altai herbs can be useful for personal use and will also serve as excellent gifts for family and friends.
Products made of antlers. Maral farms of Altai produce products from antlers: pantogematogen, bathing powders, tablets and capsules, еtс. These products booster immune system and improve overall health conditions, as well as sustain better body conditions in diseases such as rheumatism, anemia and others.
We are waiting for you in Gorny Altai in 2020
July 1 — 5 (sightseeing and leisure)
July 6 — 13 (workshops, trainings and seminars)
July 13 — 17 (unique journey to the mountains to visit seven lakes)
And we look forward to meeting you!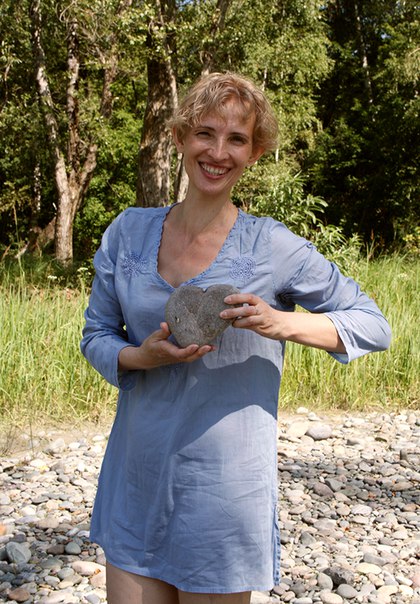 Organizing Committee (questions, applications for participation)
Invikа (Novosibirsk, Russia)
, , +7 (961) 222-54-61, +7 (913) 919-93-11
English language assistance
Sofiya Kamalova
, +7 (916) 062-00-26, +31 (6) 87-08-1964
Download the application form for participation and accommodation