Alexander ZHUKOV (Russia)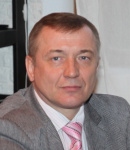 Born in 1960. Psychologist of the highest qualification category, works at the municipal centre «Rodnik» for psychological and educational assistance to young people.
Senior lecturer at the Novosibirsk State Teacher Training University.
Holder of European Certificate of Psychotherapy (ECP), certified supervisor of PPL (Professional League for Psychotherapy, Russia), official instructor and trainer of PPL (international class).
Vice-President of the Inter-regional non-governmental organization for development of symboldrama — katathym imaginative psychotherapy. Docent of Institute of Katathym Imaginative Psychotherapy, Goettingen (Germany).
Chair of Ethics Committee of the self-regulating organization National Association for Development of Psychotherapeutic and psychological Science and Practice «Union of Psychotherapists and Psychologists».
Education:
1999: Novosibirsk State University, Faculty of Psychology, psychologist;
2002: Moscow Higher School of Humanistic Psychotherapy, humanistic psychotherapist;
2002: Moscow Institute of Gestalt and Psychodrama, gestalt psychotherapist;
2005: Institute of Katathym Imaginative Psychotherapy, Goettingen (Germany), psychotherapist in the method of symboldrama;
2006: East European Institute of Psychoanalysis, St. Petersburg, psychoanalysis, psychologist, teacher of psychology;
2013: Institute of Psychology, Southern Federal University, Rostov-na-Donu, clinical psychologist.