Nikolay LINDE (Russia)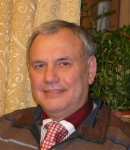 Nikolay Linde is a consulting psychologist, psychology lecturer. Author of Emotion-Image therapy, leader of Emotion-Image therapy section at Professional Psychotherapeutic League of Russia, President of Center for Emotion-Image. Specialization: emotion dysfunctions and emotional dependency, psychosomatics, work with life scenarios, inner child, grief, psychological trauma, phobia, panick attacks, etc. Acts as consultant and psychotherapist, executes personal therapy and supervision for active consulting psychologists.
Nikolay Linde started his work as a psychologist in 1973, his consulting and psychotherapy practice commenced in 1990. He got his PhD in psychology in 1983, and further attained associate professor degree in 1993. He created original approach in psychotherapy in 1992, which was given the name "psychotherapy of meditation", and further in approximately 1998 was renamed to Emotion-Image Therapy. Ever since Emotion-Image therapy was developed and improved by Nikolay Linde. School of Emotion-Image therapy was founded, and over 1500 specialists graduated from it. Approximately 30 professionals graduated as lecturers and teachers of Emotion-Image therapy. He is also President of the Center for Emotion-Image therapy. Nikolay Linde is an author of more than 80 articles and 5 monographs. His studybook "Psychological consulting: Theory and practice" is specifically popular in Russia. Some articles are also published in English language. Also his book "Emotional-image therapy (EIT) [Analytical and effective]" is translated into English language and published in electronic form.