Bruce SCOTT (UK)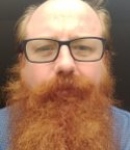 Psychoanalyst in private practice, Edinburgh. PhD in Psychology:
He is a member and Former Trustee and former member of the Council of Management of the Philadelphia Association founded by R.D. Laing and others in 1965.
He is a member of the College of Psychoanalysts-UK (CP-UK) Registered Member Psychoanalyst and former member of the board of governors of the College of Psychoanalysts-UK.
Dr. Bruce Scott, PhD, completed his existential and phenomenological informed training in psychoanalysis with the Philadelphia Association in London an organisation founded by R.D. Laing and others in 1965. His PhD research (University of Southampton, UK.) was concerned with the cognitive model of depression (the theoretical model which informs cognitive behavioural therapy; CBT) and the cognitive effects of SSRI antidepressants on cognition.
He is the author of "Testimony of Experience:Docta Ignorantia and the Philadelphia Association Communities" (2014) and a contributor to "R.D. Laing: 50 Years since the Divided Self" (2012), Edited by Theodor Itten and Courtenay Young, both published by PCCS Books Ltd. He is also the English language Edition Editor of "Psychotherapy with life: intensive therapeutic life by Alexander Alexychick "(2019), Published by Angelika Belolipetskaya
Bruce lives in the Scottish Borders with his wife and two sons. He works in private practice as a psychoanalyst in Edinburgh and continues to work on writing projects including poetry and a novel. He is also a published poet.