International Scientific Committee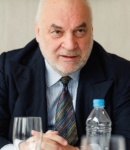 Alfred PRITZ (Austria) – Honorary President of the Congress
President of the World Council for Psychotherapy (WCP), Ph.D in Psychopathology and Pedagogics, General secretary of the European Association for Psychotherapy, rector and full professor of the Sigmund Freud University, Vienna Collaborator for the Austrian law for Psychotherapy and advisor in some European ministeries.
Full biodata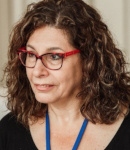 Emilia AFRANGE (Brazil)
Emilia Afrange is a President of Latin-American Federation of Psychotherapy (2016-2018) (www.flapsi.org); Vice-President of Brazilian Association of Psychotherapy (2018-2019). She is a psychologist of the team specialized in Prematures at "Escola Paulista de Medicina", a psychotherapist, a clinical psychologist, a teacher and a supervisor of Institute Sedes Sapientiae, an affiliated member of the Psychoanalysis Brazilian Society in São Paulo.
Full biodata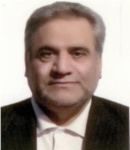 Ali AFROOZ (Iran)
Dr. G. Ali Afrooz is a Distinguished Professor of Psychology, University of Tehran. Dr. Afrooz graduated magna-cum-laude from the University of Tehran in February 1972. Having received a scholarship from the University of Tehran, he pursued his studies in the United States of America. By mid-March 1973 he received his master's degree in Psychology and Education of Exceptional Children, summa-cum-laude, from Michigan State University.
Full biodata
Nicole AKNIN (France)
Nicole Aknin is the President of ECPP — French Branch (European Confederation of Psychoanalytical Psychotherapy) She was born in Casablanca (Morocco) on April 23, 1951. Married, mother of two children. ECP (European Certificate for Psychotherapy) holder ECPP (European Certificate for Psychoanalytical Psychotherapy) holder ECPP (European Certificate for Psychoanalytical Psychotherapy) president.
Full biodata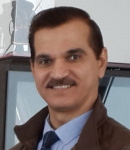 Adil AL-SALIHY (Iraq)
Dr. Adil Al-Salihy is an Associate Professor in Clinical Psychology & Neuro-Psychotherapy. He is a Founder & President of the Iraqi Association for Psychotherapy (IAP), Baghdad, Iraq, works as an international supervisor of the Master and Doctoral students at Sigmund Freud University, Vienna — Austria, and as a Faculty of Clinical Psychology, Psychological Research Center\ Baghdad, Iraq. Additionally, he is considered as an international well-known Cognitive Neuroscientist, and Biofeedback & Neurofeedback Expert.
Full biodata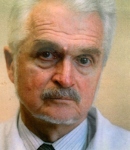 Alexander ALEKSEYCHIK (Lithuania)
Alexander Efimovich Alekseychik (born 1940), MD, awarded title the Honored Doctor of Lithuania; for many decades the Head of Department of Borderline Disorders at Vilnius City Mental Health Center. Dr. Alekseychik was one of the first psychotherapists in the USSR and the founder of his own existential therapy approach «The Intensive Therapeutic Life».
Full biodata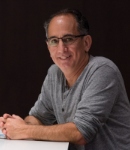 Rony ALFANDARY (Israel)
Dr. Rony Alfandary is a clinical social worker. He is a senior lecturer at the School of Social Work at the University of Haifa and at the Post-Graduate program of Psychoanalytic Psychotherapy program at Bar-Ilan University. As well as practicing psychoanalytic psychotherapy, Rony writes and publishes poetry, prose and non-fiction.
Full biodata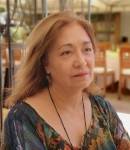 Verónica BAGLADI LETELIER (Chile)
Clinical Psychologist graduated at Pontificia Universidad Católica de Chile. She got her Ph.D. from Universidad Nacional de San Luis, Argentina (with the highest distinction). Veronica is Co-Director of the Chilean Institute for Integrative Psychotherapy, professor at the Adolfo Ibañez University Master's Program. She is also a lecturer for undergraduate, master's and doctoral levels at Pontificia Universidad Católica de Chile.
Full biodata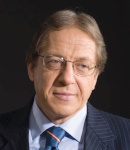 Aleksandr BONDARENKO (Ukraine)
Dr., Prof. Aleksandr Bondarenko is a practicing psychologist, counselor, and social therapist. He specializes in therapy emotional traumas, individual and couple counseling, diagnostics of socio-psychological climate in companies and organizations. Aleksandr Bondarenko is an expert in counseling and providing psychological help for different categories of clients in Ukraine and beyond.
Full biodata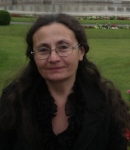 Nely BOIADJIEVA (Bulgaria)
Professor, Ph.D. Professor of Sofia University "St. Kliment Ohridsky" and Plovdiv University "Paisii Hilendarsky", Bulgaria. Honored Professor of Moscow Social-pedagogical Institute, Russia. Scientific interests — psychology, psychotherapy, pedagogy, therapy through arts, art-pedagogy, art-therapy, theory and technology of counseling, family psychology and family therapy. Author of more than 300 publications of scientific research.
Full biodata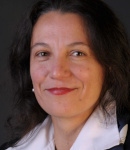 Maria BORCSA (Germany)
Maria Borcsa is a Ph.D., Professor of Clinical Psychology, Licensed Psychological Psychotherapist (CBT), Family Therapist and Supervisor. Founding member and member of the executive board of the Institute for Social Medicine, Rehabilitation Sciences and Healthcare Research, University of Applied Sciences, Nordhausen, Germany. President of the European Family Therapy Association (EFTA) (2013-2016). Founding editor (with P. Stratton) of the EFTA Book Series, Springer Intl.
Full biodata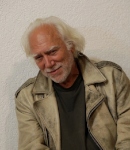 Paul BOYESEN (France)
Paul Boyesen had practiced as a psychotherapist in Paris. He is a founder of Psycoorganic Analysis, the President of Boysen Foundation, served as President of EAPOA; is an Honoured President of APSOS,AAPOA-DGPOA; Director of EFAPO in Paris (a private institution of free higher education, Paris Academy). Paul has a great experience in psychoanalysis (Jungian and Lang schools).
Full biodata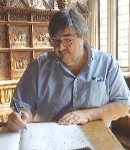 Gianfranco BUFFARDI (Italy)
MD, Ph.D., is a professor of psychotherapy in various institutions, including ISUE, psychiatrist, practicing existential therapist. He holds degrees in medicine, psychology, philosophy, and bioethics. Dr. Buffardi is the former Director of a Mental Health Unit in Maddaloni (Caserta), Italy, and is the founder and president of the Istituto di Scienze Umaneed Esistenziali (Institute of Human and Existential Sciences) in Naples, Italy.
Full biodata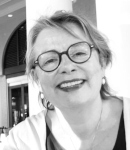 Gerlinde BUCCHOLZ-FRITZSCHE (Germany)
Berlin, Germany, sociologist, International Senior Trainer in Biosynthesis, EAP and EABP member, IIBS Trainer and supervisor, trainer in Supervisor-Training (DGSv) and trainer for Coaching/ Systemic Approach, coordinator and curator of the Russian programs in Biosynthesis in the last 25 years, coordinator and curator of programs for Biosynthesis in Georgia.
Full biodata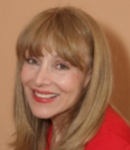 Nevena CALOVSKA (Serbia)
Nevena Calovska Hertzog is an M.D, Ph.D, psychiatrist. She is a Professor at the Department of Psychology, Faculty of Media and Communication in Belgrade, Serbia. Her education: higher medical education, School of Medicine, University of Belgrade (1970-1976); specialization in Neurology and Psychiatry, School of Medicine, University of Belgrade (1977-1980); Doctoral studies and dissertation, School of Medicine, University of Belgrade (1989); Diploma in Systemic Family Therapy (1990).
Full biodata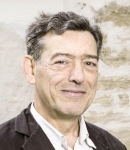 Pierre CANOUÏ (France)
Dr. Pierre Canouï is the President of the VII World Congress for Psychotherapy, 2017, Paris, France. He is a psychiatrist and Child Psychiatrist, clinical psychopractitioner, Doctor of Ethics at Paris Descartes university, Honorary President of the FF2P, President of the Association of Motivational Psychology, Professor of the University Diploma of Psychotherapy and Developmental Psychopathology (University Paris Descartes).
Full biodata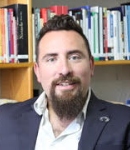 Juan Manuel CASTELLANOS HERNÁNDEZ (Mexico)
He currently works as School Director of the Círculo de Estudiosen Terapia Existencial México City. Member of the certification team of the International Coaching Federation Existential Secretary of the Mexican Representative of Latin American Association of Existential Psychotherapy Psychologist and Professional coach, with master's degree in "Existential-Phenomenological Analysis" by the Círculo de Estudiosen Terapia Existencial México City.
Full biodata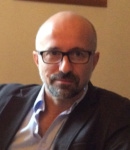 José CASTILHO (Ireland)
José Castilho — originally from Brazil but residing in Ireland since 1991.
José trained as psychoanalytic-psychotherapist in the Irish Institute of Psychoanalytic Psychotherapy which is in association with the MSc programme of Psychoanalytic Psychotherapy of Trinity College, Dublin.
Full biodata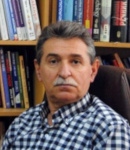 Enver CESKO (Kosovo)
Prof. Mag. Sci. Enver Cesko (Kosovo) is Mag. Science in Psychology, Pedagogy and Psychotherapy, President of the Kosovo Association for Psychotherapy — KAP, Prishtina, Director of the Kosovo Centre for Positive Psychotherapy — KCPP, Prishtina, President of Kosovo Body Psychotherapy Association — NOKTA, Prishtina, International Master Trainer, World Association for Positive Psychotherapy.
Full biodata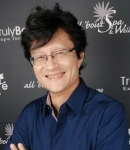 Edward CHAN (Malaysia)
Dr., Board Member and Fellow of the World Council for Psychotherapy. President and Fellow of the Malaysian Association of Psychotherapy (www.MalaysianPsychotherapy.net). President of the Malaysian Employees Assistance Professionals Association (www.EAPMalaysia.com). Principal Consultant Psychologist of the International Psychology Centre (www.Psychology.com.my; ).
Full biodata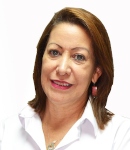 Irene CHEGWIN DE DELGADO (Columbia)
Lawyer and Psychologist with master in Existential Phenomenological Psychotherapy. She was born in Barranquilla, Colombia, South America in 1961. She has been the Director of PEP Corporation in Barranquilla, Colombia for 22 years. University teacher and trainer of groups of professionals to spread and teach the Existential Perspective of life.
Full biodata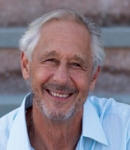 Michael CONFORTI (USA)
Dr. Michael Conforti is a Jungian analyst and the Founder and Director of The Assisi Institute. He has been a faculty member at the C.G. Jung Institute — Boston, the C.G Jung Foundation of New York, and for many years served as a Senior Associate faculty member in the Doctoral and Master's Programs in Clinical Psychology at Antioch New England.
Full biodata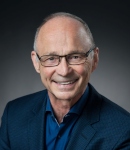 Erik CRAIG (USA)
Psychologist in private practice. Past President, American Psychological Association Division for Humanistic Psychology. Past President, International Association for the Study of Dreams. President, New Mexico Society for Psychoanalysis. Studied and collaborated with founders of humanistic relationship therapy, existential-psychoanalysis, Daseinsanalysis, & Tao psychotherapy.
Full biodata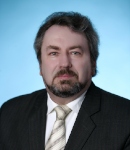 Vladimir DOMORATSKY (Belarus)
Doctor of Medicine, M.D.(Hab.), Professor, Head of the General and Clinical Psychology Department at the Belarusian State University, psychotherapist, psychiatrist, sexologist. Vice-President of the National Independent Organization «Union of Psychotherapists and Psychologists». Full member of the All-Russian Professional Psychotherapeutic League (PPL Russia), head of the «Eriksonian Psychotherapy and Erikson Hypnosis» modality.
Full biodata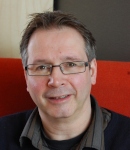 Peter DONDERS (Norway)
PhD, Honorary Secretary of the Federation for Existential Therapy in Europe (FETE) and therapist in the team for Existential Therapy at Viken senter in Bardu, Northern Norway. He studied Psychology of Culture and Religion at Nijmegen University in the Netherlands and worked for the Dutch Heart Foundation in the program Stress and Coping with Cardiovascular diseases.
Full biodata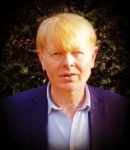 Simon DU PLOCK (UK)
Professor Simon du Plock is Head of the Faculty of Post-Qualification and Professional Doctorates at the Metanoia Institute, London, UK. He is responsible for a number of research degree programmes, including a PhD in Psychotherapy, a DPsych in Psychotherapy by Professional Studies, a DPsych in Psychotherapy by Public Works, and a DCPsych in Counselling Psychology.
Full biodata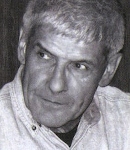 Vitaly DUBROVSKY (Russia)
Dubrovsky Vitaly Yakovlevich — Russian and American methodologist, doctor of psychological sciences, professor, expert in the field of information systems, honorary professor of the Higher school of business of the University Clarkson (School of Business Clarkson University), USA.
Full biodata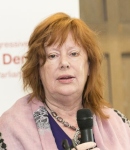 Barbara FITZGERALD (Ireland)
Barbara Fitzgerald is a registered psychoanalyst and psychotherapist with a private practice in Dublin. Having worked in hospital, clinical and private institutions over a period of thirty-five years, she also taught extensively in different educational institutions and has presented internationally at conferences in the UK and throughout Europe. She has worked as a consultant to organisations and companies, both in the private and public sectors in Ireland.
Full biodata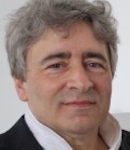 Georg FRANZEN (Germany)
Ph.D. Professor, Psychological Psychotherapist, Clinical Psychologist; Psychoanalyst and Art Psychologist. Member of the Chamber Assembly for Psychotherapy (G). Chair of the Association of Psychological Psychotherapists (VPP) Nds. President of the German Association for Art Therapy (DGKT). Department Leader Psychotherapy Sciences and Art Therapy at SFU Berlin.
Full biodata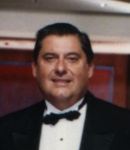 Guillermo GARRIDO (Venezuela)
Guillermo Garrido is a Medical Doctor (Central University of Venezuela, 198O), Psychoanalyst member of Psychoanalytical Association of Venezuela, International Psychoanalytical Association (IPA), and Latin American Federation of Psychoanalysis (FEPAL).
Full biodata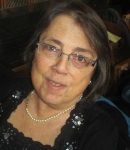 Evgenia GEORGANDA (Greece)
Psy.D, is the co-founder, chief administrator, trainer and supervisor of "gignesthai", the Hellenic Association for Existential Psychology.In 2019 she was elected membership secretary in the board of trustees of FETE. She is a certified psychotherapist working with individuals, groups and couples in Athens, Greece.
Full biodata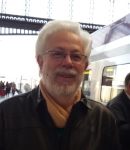 José Paulo GIOVANETTI (Brazil)
Retired Professor at Universidade Federal de Minas Gerais (UFMG), currently Full Professor at Jesuit School of Philosophy and Theology (FAJE). Graduated in Philosophy from the Nossa Senhora Medianeira Faculty of Philosophy (1974), graduated in Psychology from the Federal University of Minas Gerais (1981), specialization in Philosophy from the Federal University of Rio de Janeiro (1975).
Full biodata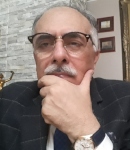 Ramiro GOMEZ SALAS (Peru)
Doctor of Psychology. Former head of the Psychology Department of the National Institute of Mental Health «Víctor Larco Herrera», Lima. Associate Professor, retired, in the Chair of Human Sexuality at the National University Federico Villarreal, Lima. Principal Professor in the Faculty of Psychology and Social Work of the Inca Garcilaso de la Vega University, Lima.
Full biodata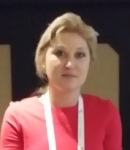 Olessia GORKOVENKO (South Africa)
MS. Olessia Gorkovenko is a Ph. D. candidate, M.Ed specialising in Multiple Intelligence (primary in SQ, EQ), Nutrition, Sports Training and Psychology, Various Psychology approaches, Sports Teaching, Coaching. She is an Education Specialist, based in Johannesburg, South Africa.
Full biodata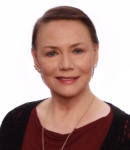 Toby Sigrún HERMAN (Iceland)
Toby Sigrún Herman is an MHR, Supervisor, Family Therapist, Certified Psychotherapist, EAP European Register, Certified Educator, Career & Guidance Counselor, Ministry of Education, Science and Culture, Iceland; Former Delegate Iceland to EAP and EFTA; Former member Board of Specialists, Family Therapy Program, Inst. of Continuing Education, University of Iceland.
Full biodata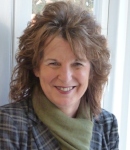 Patricia HUNT (United Kingdom)
Patricia Hunt is President Elect of the European Association for Psychotherapy, and will become President of EAP in 2021. Patricia is International Officer for the UK Council for Psychotherapy. The UK will continue be part of the European Association for Psychotherapy whatever the outcome of Brexit, demonstrating the way in which the profession of Psychotherapy can build bridges across the world!
Full biodata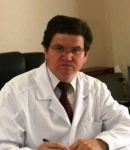 Sergey IGUMNOV (Belarus)
Professor Dr. Sergey Igumnov is currently the Member of Council of the Aii-Russia Professional Psychotherapeutic League (since 2014), as well as the Past President and Member of the Presidium of the Board of Belarusian Association of Psychotherapists (since 2003); International Member of the American Psychiatric Association (since 2014); Professor of Clinical Psychology Departmentat the Belarusian State Pedagogical University named after M.Tank, BSPU (2013-Present).
Full biodata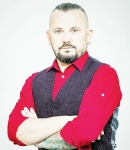 Igor ILYUKEVICH (Belarus)
Minsk, Belarus. Provost for development of International academy integral psychotherapy and training, psychologist, coach, body-oriented therapist, art-therapist, member of the East European Arts Therapy Association, health care expert, leading organizer of the international psychological expeditions.
Full biodata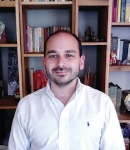 F. Jak ICOZ (Turkey)
Founder and Clinical Director of Existential Academy of Istanbul, Chair of Association for Existential Psychotherapies in Turkey (EXISTanbul), M.A. in Clinical Psychology, M.Sc. in Internation Management, DCPsych candidate in Counselling Psychology and Existential Psychotherapy.
Full biodata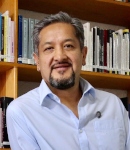 Maximino JIMENEZ ROJAS (Mexico)
Academic Director at the Círculo de Estudiosen Terapia Existencial (Circle of Studies on Existential Therapy), México. President of the Mexican Delegation of the Latin American Existential Psychotherapy Association (ALPE). Clinical Psychologist. Major in Existential Dialogue. MA in Clinical Sexology. MA in Existential Phenomenological Analysys. MA in Existential Therapy.
Full biodata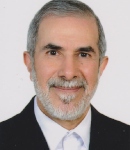 Mohammad KHODAYARIFARD (Iran)
Mohammad Khodayarifard is a professor of Clinical Child Psychology at the University of Tehran. His main research interests focus on psychology of religion, positive psychology and psychotherapy. He served also as the Dean of the Faculty of Psychology and Education from 2016 to 2018.
Full biodata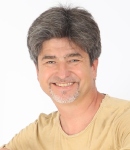 Ivan KIRILLOV (Turkey)
Dr. Ivan Kirillov, MD, PhDD, psychiatrist, psychotherapist, international trainer and supervisor for PPT, corporate trainer and executive coach, member of Executive Board of Directors of WAPP, member of the Editorial Board of the International Journal of Psychotherapy, author of 4 books and more then 30 articles, inventor and owner of Stress Surfing™.
Full biodata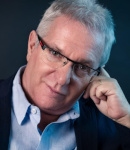 Joseph KNOBEL FREUD (Spain)
Joseph Knobel Freud is a psychologist specializing in clinical psychology, psychotherapist and psychoanalyst, clinical supervisor, coordinator of private groups about psychoanalytic theory and technique. He is the Vice-president and registrar of the European Confederation of Psychoanalytic Psychotherapy (ECPP).
Full biodata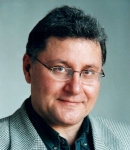 Alexander KOCHARIAN (Ukraine)
Alexander Kocharian is psychologist-psychotherapist, consultant and supervisor.
A. Kocharian has graduated A.M. Gorky Kharkiv State university in 1982. In 1987 has graduated Ph.D. in A.A. Zhdanov Leningrad State, in 1992 awarded the rank of associate professor, in 1996 awarded doctorate in Taras Shevchenko Kiev National university, in 2001 the title of professor was conferred.
Full biodata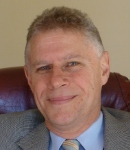 Anthony KORNER (Australia)
Dr. Anthony Korner works in Sydney as a psychiatrist and psychotherapist, primarily in public practice. He is Director of the Master of Medicine (Psychotherapy) Program at the University of Sydney and is active in teaching and research as well as clinical practice. His research interests are in psychodynamic psychotherapy, linguistics and philosophy. He has published over 40 papers in journals and books.
Full biodata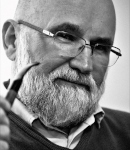 Rimantas KOČIŪNAS (Lithuania)
Pd.D. — Director of Institute of Humanistic and Existential Psychology (Lithuania), General secretary of East European Association for Existential Therapy.
Full biodata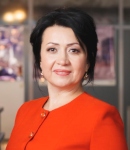 Marina KOLYAEVA (Kazakhstan)
Candidate of psychological sciences (Ph.D. in psychology), European certificate for psychotherapy holder, rector of the Eurasian Institute of Psychology and Psychotherapy, director of «Coaching Centre Universal» (Nur-Sultan, Kazakhstan), certified personal psychotherapist-advisor (PPL Russia), certified multimodal supervisor and psychotherapist of international level (PPL Russia), certified supervisor and trainer of international level EIPPP.
Full biodata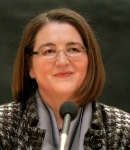 Ingeborg KÜNZ (Austria)
Ingeborg KÜNZ, Ing., Mag., Dr., psychologist and psychotherapist in Austria. She is one of the founder members of the Federation for Existential Therapy in Europe (FETE) as well as a board member. She was also chair of the FETE organizing committee of the 1st European Existential Therapy Congress in Vienna (april, 2019).
Full biodata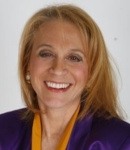 Judy KURIANSKY (USA)
Professor Judy Kuriansky, Ph.D. is a noted international psychologist on the faculty at Columbia University Teachers College. At the United Nations, she is the Main Representative for the World Council for Psychotherapy (WCP) and the International Association of Applied Psychology, and past President of the Psychology Coalition of NGOs.
Full biodata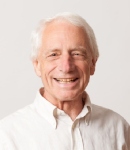 Alfried LAENGLE (Austria)
Alfried LÄNGLE, M.D., Ph.D., Dr. h.c.mult., professor, born in 1951 in Austria, studied medicine and psychology at the Universities of Innsbruck, Rome, Toulouse and Vienna. After years of hospital work in general medicine and psychiatry he started a private practice in psychotherapy, general medicine and clinical psychology in Vienna (since 1982). Close collaboration with Viktor Frankl from 1981 to 1991.
Full biodata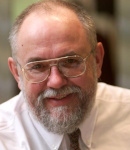 Eugenijus LAURINAITIS (Lithuania)
Since 1977 Assoc. Prof. Eugenijus Laurinaitis, M.D., Ph.D., is an Associate Professor, Dept. of Psychiatry, Vilnius University and a Professor at Institute of Psychology, Mykolas Romeris University, Vilnius (teaching Clinical Psychology, Psychological Counselling, Psychiatry and Psychopathology.
Full biodata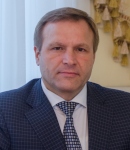 Vasily LEFTEROV (Ukraine)
Doctor of Psychological Sciences, Professor, Head of the Department of Sociology and Psychology of the National University «Odessa Academy of Law». Corresponding Member of the Petrov Academy of Sciences and Arts (2007). President of the public organization "Association of Psychologists of Donbass (2009-2014). Member of the Presidium of all-Ukrainian public organization "Association of Professional Psychologists of Ukraine (since 2010).
Full biodata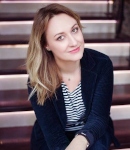 Anna LELYK (Ukraine)
MPsych, MA in Philology. President of the Ukrainian Association of Existential Consultancy and Therapy (UAECT). Certified Existential Consultant (according to the International partnership of existential consultants (IPEC)). Lecturer and therapist at the International Institute for Existential Counseling (MIEK).
Full biodata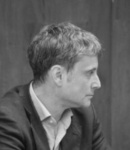 Gianpaolo LOMBARDI (Italy)
Gianpaolo Lombardi, M.D., is a psychiatrist and psychotherapist specializing in Family therapy. His education and work experience includes the following: M.D., Siena University, Italy, Faculty of Medicine and Surgery (since 1998), Licensed Psychiatrist, Siena University (since 2002); specialist in Family and Relational Therapy, Institute of Family Therapy of Florence (since 2002). Psychiatrist and psychotherapist in National Health Service and private practice (since 2003).
Full biodata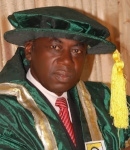 Sylvester MADU (Nigeria)
On 3th June 2015, Professor Sylvester Ntomchukwu Madu is a native of Ubahu, Okija, in Ihiala Local Government, Anambra State Nigeria, was elected the Deputy Vice-Chancellor of Chukwuemeka Odumegbu Ojukwu University (former Anambra State University) Igbariam Campus. Before his new position, he was the Dean of the Faculty of Social Sciences of the same university, and the President of the World Council for Psychotherapy African Chapter.
Full biodata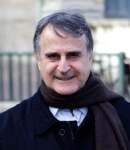 Abbas MAKKE (LEBANON)
Professor Abbas Makke is the vice president of WCP — representative of the Machrek area, the president of the Lebanese Society of Practitioners and Consultants in Psychotherapy (SPPC) and a member of the French Federation for Psychotherapy (FF2P). Abbas Makke is also a professor of fundamental psychopathology at the Lebanese University, a researcher of fundamental psychopathology...
Full biodata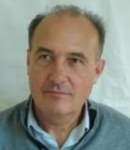 Aleksandar MARCIKIK (North Macedonia)
Aleksandar Marcikik, MD, psychiatrist, is a psychodrama therapist and one of the educators of the Psychodrama Association, "J. L. Moreno" (www.psihodrama.mk), President, member and one of the founders of the Macedonian Psychotherapy Association (MPA), a member of the European Association for Psychotherapy (EAP) and a member of the European Federation of Psychodrama (FEPTO).
Full biodata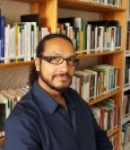 Yaqui Andrés MARTINEZ ROBLES (Mexico)
Ph.D in Psychotherapy; Current President of the Latin American Association of Existential Psychotherapy, CEO of the Circle of Studies in Existential Therapy at Mexico city, member of the editorial board of the Journal of Existential Analysis. Existential Phenomenological Therapist, trainings in Gestalt Therapy, Group Therapy, Music Therapy, and Transpersonal Psychology and Holotropic Breathwork.
Full biodata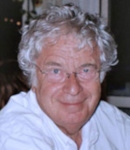 Michel MEIGNANT (France)
Michel Meignant is a doctor, practitioner of EMDR, Honorary President of the French Psychotherapy Federation (FF2P), Member of the Board of the European Association of Psychotherapy (EAP), President of the Humaniste Analytic Sexology Association (SHAA), Vice-president of the French branch of the European Federation of Psychanalytic Psychotherapies (ECPP), Treasurer assistant of the association EMDR France.
Full biodata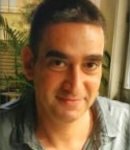 Gideon MENDA (Israel)
Gideon Menda is a Doctor for existential psychotherapy, an existential psychotherapist, lecturer and a supervisor. He is the founder and head of the post-graduate existential psychotherapy programme at Kibbutzim College in Tel-Aviv, Israel. He works in his private practice and leads the development of existential psychotherapy in Israel.
Full biodata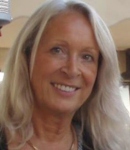 Sophie de MIJOLLA-MELLOR (France)
Prof. Dr. Sophie de Mijolla-Mellor is а psychoanalyst and professor emeritus at Paris-Diderot University. For twelve years she heads the doctoral program "Research in psychoanalysis" in Paris University. Sophie de Mijolla-Mellor is the chief editor of the journal "Topique" and the president of the International Association of Psychoanalytic Interactions (A2IP).
Full biodata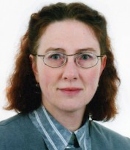 Natalia MIKHAILOVA (Germany)
Dr. Phil., Leader of Society for International Further Education, Düsseldorf. Honorary Professor at the High School EUREGIO. 1968 — 1973 — study at the Institute of Foreign Languages in Nizhniy Novgorod, Russia. 1976 — 1979 — conferring a doctorate of psychology at the Psychological Institute, Moscow.
Full biodata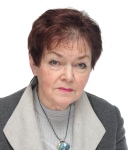 Galina MIKKIN (Estonia)
PhD in psychology. Studying of psychotherapy at the post-graduate centre for physicians in Bechterev Psycho-Neurological Institute, St-Petersburg; studying of Existential Therapy at the Humanist and Existential Psychology Institute, Lithuania. Lecturer in psychology at Tartu State University, associate professor at Tallinn University, Estonia. Lecture courses on Social and Personal psychology, Crisis & Burnout Prevention, Group & New approaches in psychotherapy.
Full biodata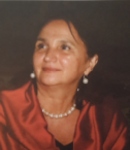 Mirjana MILANKOV (Serbia)
Mirjana Milankov — Doctor of Medical Sciences, Professor, Academician of APM and EEC, Director of the National Center for Injury Prevention and Safety Promotion. Serbia, Novi Sad.
Full biodata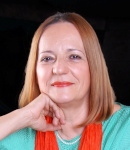 Snežana MILENKOVIĆ (Serbia)
Snežana D. Milenković, Distinguished Professor of Psychology and Psychotherapy at the Faculty of Philosophy, Department of Psychology, University of Novi Sad, received her MA in psychology (1981) and doctorate in medicine in (1992) from Belgrade University.
She has devoted her professional career to the teaching, practice, and study of psychotherapy.
Full biodata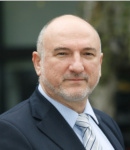 Zoran MILIVOJEVIĆ (Serbia)
Dr. med. Zoran Milivojević, is a psychotherapist, transactional analyst, supervisor, teacher and author.
President of Serbian Union of Associations of Psychotherapists, and of TA Centre — Association of Transactional Analysts of Serbia.
Full biodata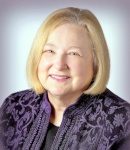 Darlyne NEMETH (USA)
Darlyne G. Nemeth, Ph.D., M.P., M.P.A.P., clinical, medical, and neuropsychologist, has a broad-spectrum practice at The Neuropsychology Center of Louisiana (NCLA). Dr. Nemeth is a fellow of the American Psychological Association (APA) and the World Counsel for Psychotherapy (WCP). She has served on the APA Council of Representatives and has been a WCP representative to the United Nations (UN). She is currently serving as WCP's Co-Secretary General.
Full biodata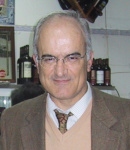 Domingos NETO (Portugal)
Domingos Neto (MD, Ph.D) is a psychiatrist who gave contributions in two distinct matters: Emotional Psychotherapy and Substance Abuse Treatment.
For 25 years he holds the position of Visiting Assistant and Visiting Professor at the Chair of Psychiatry and Mental Health of the Faculty of Medical Sciences of Lisbon.
Full biodata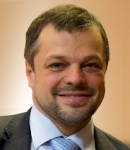 Jakov OBUKHOV KHOZAROVUTSKY (Israel)
Full biodata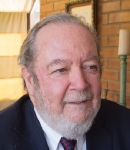 Roberto OPAZO CASTRO (Chile)
Director of the Chilean Institute of Integrative Psychotherapy. Born in Santiago, Roberto Opazo studied psychology at Pontificia Universidad Católica de Chile, where he got his degree, with honours. He got his Ph.D. at the Universidad Nacional de San Luis, Argentina with the highest distinction. Efforts, critical thinking and creativity have been Roberto's permanent companions.
Full biodata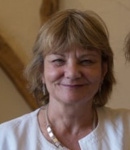 Sheila O'SULLIVAN (UK)
Dr. Sheila O'Sullivan is an experienced integrative psychotherapist and clinical with experience of working in a number of therapeutic organisations as well as in private practice. An engaging, high-experienced and enthusiastic lecturer; possesses 8 years' experience of teaching psychotherapy, counselling and social psychology at colleges, universities as an associate lecturer at the Open University.
Full biodata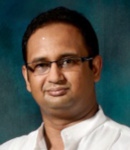 Chinmay PANDYA (India)
Dr. Chinmay Pandya is grandson of one of the greatest scholars, seers, philosophers of recent times in India — Pt. Shriram Sharma Acharya (1911-1990), who was the founder of All World Gayatri Pariwar fraternity, which has 100 million members and thousands of global centers for social reform. He currently serves as Pro Vice Chancellor of Dev Sanskriti Vishwavidyalaya University (DSVV).
Full biodata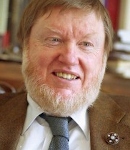 Hillarion Gottfried PETZOLD (Germany)
Prof. Dr.(mult.) Hillarion Gottfried Petzold — German psychologist, founder of Integrative psychotherapy. He holds a doctorate in psychology and philosophy. From 1979 to 2004 Professor H. Petzold headed the Department of Clinical Psychology at the University of Amsterdam. Professor H. Petzold founded the Fritz Perles Institute of Integrative Therapy in 1974 and the European Academy of Psychosocial Health in Hükesvagen, Germany in 1981.
Full biodata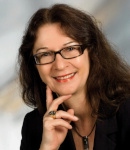 Ingrid PIRKER-BINDER (Austria)
MMAG. Dr. Ingrid Emilie Pirker-Binder takes leading positions in various industry sectors — she is an Owner and manager of BiCo Institute, now named STRESS-OUT (Since 1998), Lecturer at University of Applied Sciences IMC Krems, Lower Austria (Since 2004), practicing psychotherapist (since 2005), Owner and manager of Center for Corporate Health in Austria (since 2008), Sworn and judicially certified expert for psychotherapy (since 2009).
Full biodata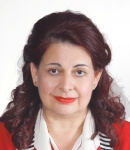 Gabriella PHILIPPOU (Cyprus)
Since 2005, Gabriella Philippou works as a Psychotherapist-Counselor, Trainer for Personal, Professional and Business Development. She provides services to children, adults and the elderly, regardless of gender, nationality, religion, age, sexual orientation or social status. Her Academic Qualifications are: BA Social Sciences (Major in Psychology), Cyprus College (now European University Cyprus), Academic Excellence Award from the School of Social Sciences and Humanities.
Full biodata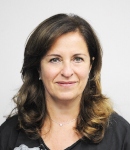 Paola POMPONI (UK)
Paola Pomponi is an Existential Psychotherapist in private practice in central London, UK. She has been one of the Funder Members of Federation for Existential Therapy in Europe (FETE). From November 2019 Paola will hold the post of Chair of the Society for Existential Analysis (UK). In addition to her Existential practice Paola is also a trained EMDR practitioner and a Psychosexual/Relationships Therapist. She is UKCP accredited and also member of BACP.
Full biodata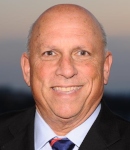 Antonio PUENTE (USA)
Antonio E. Puente is Professor of Psychology at the University of North Carolina Wilmington. He has a practice limited to clinical neuropsychology. Puente was president of the American Psychological Association and is Honorary Professor of the Lomonosov Moscow State University Department of Psychology.
Full biodata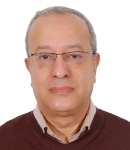 Kamal RADDAOUI (Marocco)
Professor of Psychiatryand Psychotherapy at the Faculty of Medicine of the University of Rabat for 25 years. 2005 starting date for a career in private practice. Psychiatrist, Child psychiatrist, Psychotherapist and Sex therapist. President of the Moroccan Federation of Psychotherapy. Founding member of the Moroccan Association of Psychiatry. Founding member of the Moroccan Association of Psychotherapy
Full biodata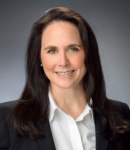 Kelly RAY (USA)
Kelly Paulk Ray, Ph.D, MPAP, is a Licensed Advanced Practice Medical Psychologist (2012), Licensed Medical Psychologist (2010), holds the Certificate of Prescriptive Authority (Medical Psychologist), Postdoctoral Masters Degree in Clinical Psychopharmacology (2007), Doctor of Philosophy, Counseling Psychology (1999), Masters of Science, Clinical Psychology (1993), Bachelor of Arts, Psychology (1991).
Full biodata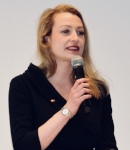 Katharina REBOLY (Austria)
Katharina Reboly, born 1981 in Graz, Austria is a psychotherapist, psychoanalyst and university developer. She is founding director of the branch of Sigmund Freud University in Berlin (SFU Berlin) since 2013. She graduated with a doctorate in psychotherapy science from Sigmund Freud University Vienna in 2016 and is an Assistent Professor at the faculty for psychotherapy science since 2018.
Full biodata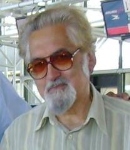 Emilio ROMERO (Brazil – Chile)
During 30 years holds position of Professor at the Chairs of Personality and Human Development at the University of Brazil, specializing in personality, psychopathology, and human development. Honorary Member of Latin American Association of Existential Psychotherapy (ALPE). Graduated in Psychology at the National University of Chile, 1970.
Full biodata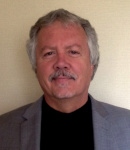 Colin ROSS (USA)
Colin A. Ross, M.D completed medical school at the University of Alberta and his psychiatry training at the University of Manitoba in Canada. He is a Past President of the International Society for the Study of Trauma and Dissociation, and is the author of 200 papers and 29 books. He has spoken widely throughout North America and Europe, and in China, Malaysia, Australia and New Zealand. He has been a keynote speaker at many different conferences, and has reviewed for over 30 different professional journals.
Full biodata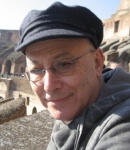 Andrew SAMUELS (UK)
Andrew Samuels is known internationally for his work at the interface of politics and psychotherapy and has worked as a consultant to leading politicians, parties and activist groups. His writings on the father, masculinity, spirituality, promiscuity, and a critical angle on the therapy relationship are also widely appreciated, He lectures all over the world on these topics.
Full biodata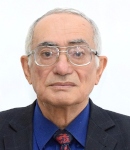 Nodar SARJVELADZE (Georgia)
D.Sc. in Psychology, Ph.d., Professor at the Georgian National University, conducts courses in Psychotherapy and Counseling. Practical psychologist, supervised over 30 projects on the problems of psychosocial rehabilitation of the refuges and IDPs from conflict zones and military encounters. Participated in numerous conflict resolution and peace building projects and meetings.
Full biodata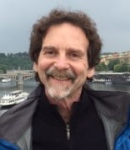 Kirk SCHNEIDER (USA)
Kirk J. Schneider, Ph.D., is the current president of the Existential-Humanistic Institute (EHI), Council Member of the American Psychological Association (APA), past president (2015-2016) of the Society for Humanistic Psychology (Division 32) of the APA, recent pasteditor of the Journal of Humanistic Psychology (2005-2012).
Full biodata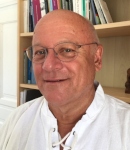 Peter SCHULTHESS (Switzerland)
Peter Schulthess, MSc, is a gestalt psychotherapist practicing in Zurich. He teaches gestalt therapy Switzerland an in several other countries. Peter has been working as a Gestalt therapist since 1996 in private practice. He is a past president of the European Association for Gestalt Therapy, past president of the Swiss Charter for Psychotherapy and Coordinator of the Study "PAP-S" (Practice-Study-Ambulant Psychotherapy — Switzerland). He is a member of the European Association of Psychotherapy (EAP).
Full biodata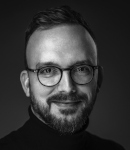 Christian SCHULZ-QUACH (Canada)
MD MSc MA MRCPsych(UK) FHEA MUKCP(UK) MBACP(UK). Dr Christian Schulz-Quach is an Assistant Professor and Clinical Educator in the Department of Psychiatry at the University of Toronto and Staff Psychiatrist at the Division of Psychosocial Oncology, Department of Supportive Care, Princess Margaret Cancer Centre, University Health Network Toronto, Canada.
Full biodata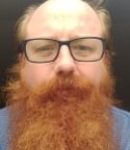 Bruce SCOTT (UK)
Psychoanalyst in private practice, Edinburgh. PhD in Psychology: He is a member and Former Trustee and former member of the Council of Management of the Philadelphia Association founded by R.D. Laing and others in 1965. He is a member of the College of Psychoanalysts-UK (CP-UK) Registered Member Psychoanalyst and former member of the board of governors of the College of Psychoanalysts-UK.
Full biodata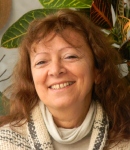 Susana SIGNORELLI (Argentina)
Honorary President of the Latin American Association of Existential Psychotherapy (ALPE). President CAPAC Foundation. Director of the Latin American Journal of Existential Psychology. President II World Congress of Existential Therapy (May 2019). Ph.D in Psychology. Existential psychologist, resides in Buenos Aires. She has been founder and first president of the Latin American Association of Existential Psychotherapy (ALPE).
Full biodata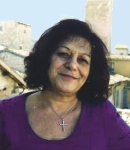 Gabriella Sorgi (Italia)
Psychotherapist since 1979, international trainer of Existential Analytical Psychotherapy, training analyst, sociologist, existential anthropologist, sophianalist. She researches in the fields of human sciences and theoretical-clinical fields. She founded (respectively in 1981 and 2003) the I.P.A.E.A. and I.A.S.S.C. (now C.I.A.C) Institutes, for the development of psychotherapy as art and Counseling.
Full biodata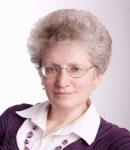 Natalia SPOKOINYI (Germany)
Director of IIS Berlin — International Institute of System Constellations, full member of and international level instructor at PPL, WCP and EAP registered certified psychotherapist, INFOSYON and DGfS master trainer, systemic sex therapist, master theologician A.Men Uni, mathematician. Germany, Berlin.
Full biodata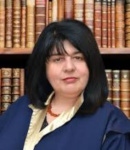 Emilija STOIMENOVA CANEVSKA (North Macedonia)
Prof. Dr. Emilija Stoimenova Canevska is licensed health psychologist and psychotherapist, EAGT — and EAP-certified trainer and supervisor, as well as organizational couch and consultant. In psychotherapy training from 1989, she wastrained in different modalities: TA, EMDR, Gestalt Therapy, and in subareas as Supervision, Systemic mapping and Constellation work, Organizational Development.
Full biodata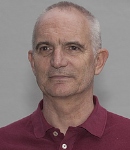 Gehard STUMM (Austria)
Prof. Gerhard Stumm, Ph.D. (Austria) — one of the most renowned practitioners, supervisors, researchers, scholars and trainers in person-centered approach as a school of modern humanistic psychology and psychotherapy. He is a honorary professor of the University of Graz (Austria) and the University of Vienna (Austria).
Full biodata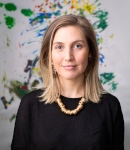 Eliza SWEENEY (France)
Eliza Sweeney is an Australian drama therapist, creative arts therapist, teacher, director, editor, producer, scenographer, researcher and artist, based in Paris, France. She has an honours degree in Performing Arts from Monash University. She studied at the International Theatre School Jacques Lecoq, and under Philippe Gaulier from 2009 — 2011. She graduated with first class honours from the University Paris Descartes, La Sorbonne in in 2017 with a double professional and research masters in dramatherapy.
Full biodata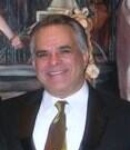 Joseph TRAMONTANA (USA)
Dr. Joseph Tramontana received his B.A. in psychology from Louisiana State University of New Orleans, his M.A. and Ph.D. in Clinical Psychology from the University of Mississippi. His interest in using hypnosis for working with addictions culminated in his book Hypnotically enhanced treatment for addictions: Alcohol abuse, drug abuse, gambling, smoking cessation, and weight loss (published by Crown, 2009).
Full biodata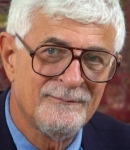 Vamik VOLKAN (USA)
Prof. Vamik D. Volkan, M.D., DLFAPA — Professor Emeritus of Psychiatry, University of Virginia, President Emeritus, International Dialogue Initiative. Past President: Virginia Psychoanalytic Society, Turkish-American Neuropsychiatric Society, International Society of Political Psychology and American College of Psychoanalysts Training and Supervising Analyst Emeritus, Washington Psychoanalytic Institute. Honorary Professor of the East-European Psychoanalytic Institute.
Full biodata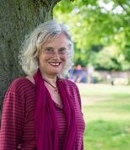 Emmy VAN DEURZEN (UK)
Emmy van Deurzen is honorary professor with Sheffield University and Schiller International University, visiting Professor with Middlesex University and has been a professor with Regent's College and a visiting fellow of Darwin College, Cambridge. Emmy van Deurzen is Principal of the New School of Psychotherapy and Counselling, which she founded in London in 1996.
Full biodata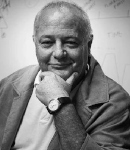 Tony WHITE (Australia)
Tony White — private practice, psychotherapist and psychologist, Australia. Transactional Analyst TSTA-P-ITAA Teaching and supervising transactional analyst in the field of Psychotherapy. Awarded the Goulding Award for excellence in transactional analysis for outstanding achievements in the development of the theory and practice of transactional analysis. Author of many books and articles on psychotherapy in transactional analysis.
Full biodata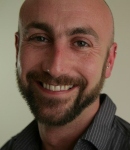 Mark WIDDOWSON (UK)
MD, has a PhD in Counselling and Psychotherapy. He is a Senior Lecturer in Counselling and Psychotherapy, an Enterprise lead for Directorate of Society, and a Joint Programme Leader (Practitioner Certificate in Couples Counselling) at the School of Health and Society, University of Salford, UK. Dr. Widdowson is an author of books and articles on transactional analysis, a holder of research awards and a member of major international psychology associations.
Full biodata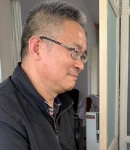 Wang XUEFU (PRC)
Xuefu Wang, PhD, having obtained his degrees in the fields of theology, literature, psychology and pastoral counseling, is the founder as well as the executive director of ZhiMian Institute for Psychotherapy in Nanjing, China. His past experience has been teaching at universities, seminaries, and psychological institutions. Dr. Wang is an active promoter as well as a pioneering practitioner of psychotherapy in the Mainland of China.
Full biodata
1
2