International Scientific Committee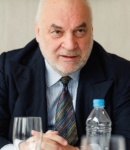 Alfred PRITZ (Austria) – Honorary President of the Congress
President of the World Council for Psychotherapy (WCP), Ph.D in Psychopathology and Pedagogics, General secretary of the European Association for Psychotherapy, rector and full professor of the Sigmund Freud University, Vienna Collaborator for the Austrian law for Psychotherapy and advisor in some European ministeries.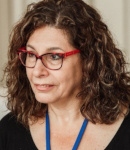 Emilia AFRANGE (Brazil)
Emilia Afrange is a President of Latin-American Federation of Psychotherapy (2016-2018) (www.flapsi.org); Vice-President of Brazilian Association of Psychotherapy (2018-2019). She is a psychologist of the team specialized in Prematures at "Escola Paulista de Medicina", a psychotherapist, a clinical psychologist, a teacher and a supervisor of Institute Sedes Sapientiae, an affiliated member of the Psychoanalysis Brazilian Society in São Paulo.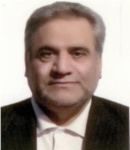 Ali AFROOZ (Iran)
Dr. G. Ali Afrooz is a Distinguished Professor of Psychology, University of Tehran.
Dr. Afrooz graduated magna-cum-laude from the University of Tehran in February 1972. Having received a scholarship from the University of Tehran, he pursued his studies in the United States of America. By mid-March 1973 he received his master's degree in Psychology and Education of Exceptional Children, summa-cum-laude, from Michigan State University.
Nicole AKNIN (France)
Nicole Aknin is the President of ECPP — French Branch (European Confederation of Psychoanalytical Psychotherapy) She was born in Casablanca (Morocco) on April 23, 1951. Married, mother of two children. ECP (European Certificate for Psychotherapy) holder ECPP (European Certificate for Psychoanalytical Psychotherapy) holder ECPP (European Certificate for Psychoanalytical Psychotherapy) president.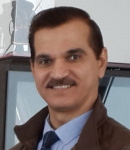 Adil AL-SALIHY (Iraq)
Dr. Adil Al-Salihy is an Associate Professor in Clinical Psychology & Neuro-Psychotherapy. He is a Founder & President of the Iraqi Association for Psychotherapy (IAP), Baghdad, Iraq, works as an international supervisor of the Master and Doctoral students at Sigmund Freud University, Vienna — Austria, and as a Faculty of Clinical Psychology, Psychological Research Center\ Baghdad, Iraq. Additionally, he is considered as an international well-known Cognitive Neuroscientist, and Biofeedback & Neurofeedback Expert.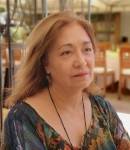 Verónica BAGLADI LETELIER (Chile)
Clinical Psychologist graduated at Pontificia Universidad Católica de Chile. She got her Ph.D. from Universidad Nacional de San Luis, Argentina (with the highest distinction). Veronica is Co-Director of the Chilean Institute for Integrative Psychotherapy, professor at the Adolfo Ibañez University Master's Program. She is also a lecturer for undergraduate, master's and doctoral levels at Pontificia Universidad Católica de Chile.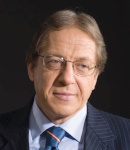 Aleksandr BONDARENKO (Ukraine)
Dr., Prof. Aleksandr Bondarenko is a practicing psychologist, counselor, and social therapist. He specializes in therapy emotional traumas, individual and couple counseling, diagnostics of socio-psychological climate in companies and organizations. Aleksandr Bondarenko is an expert in counseling and providing psychological help for different categories of clients in Ukraine and beyond.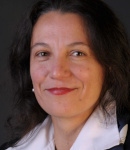 Maria BORCSA (Germany)
Maria Borcsa is a Ph.D., Professor of Clinical Psychology, Licensed Psychological Psychotherapist (CBT), Family Therapist and Supervisor. Founding member and member of the executive board of the Institute for Social Medicine, Rehabilitation Sciences and Healthcare Research, University of Applied Sciences, Nordhausen, Germany. President of the European Family Therapy Association (EFTA) (2013-2016). Founding editor (with P. Stratton) of the EFTA Book Series, Springer Intl.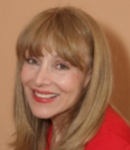 Nevena CALOVSKA (Serbia)
Nevena Calovska Hertzog is an M.D, Ph.D, psychiatrist. She is a Professor at the Department of Psychology, Faculty of Media and Communication in Belgrade, Serbia. Her education: higher medical education, School of Medicine, University of Belgrade (1970-1976); specialization in Neurology and Psychiatry, School of Medicine, University of Belgrade (1977-1980); Doctoral studies and dissertation, School of Medicine, University of Belgrade (1989); Diploma in Systemic Family Therapy (1990).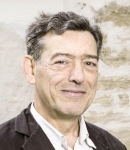 Pierre CANOUÏ (France)
Dr. Pierre Canouï is the President of the VII World Congress for Psychotherapy, 2017, Paris, France. He is a psychiatrist and Child Psychiatrist, clinical psychopractitioner, Doctor of Ethics at Paris Descartes university, Honorary President of the FF2P, President of the Association of Motivational Psychology, Professor of the University Diploma of Psychotherapy and Developmental Psychopathology (University Paris Descartes).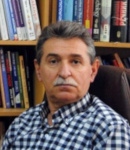 Enver CESKO (Kosovo)
Prof. Mag. Sci. Enver Cesko (Kosovo) is Mag. Science in Psychology, Pedagogy and Psychotherapy, President of the Kosovo Association for Psychotherapy — KAP, Prishtina, Director of the Kosovo Centre for Positive Psychotherapy — KCPP, Prishtina, President of Kosovo Body Psychotherapy Association — NOKTA, Prishtina, International Master Trainer, World Association for Positive Psychotherapy.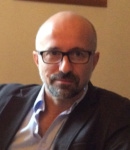 José CASTILHO (Ireland)
José Castilho — originally from Brazil but residing in Ireland since 1991.
José trained as psychoanalytic-psychotherapist in the Irish Institute of Psychoanalytic Psychotherapy which is in association with the MSc programme of Psychoanalytic Psychotherapy of Trinity College, Dublin.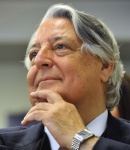 Mony ELKAÏM (Belgium)
Maïmonid (Mony) Elkaïm, M.D., is a psychiatrist and a psychotherapist. He is a Honorary Professor at the Free University of Brussels and consultant at the department of psychiatry of the Erasmus University Hospital, Brussels.
He is the Director of the «Institute for Family and Human Systems Studies»(Brussels) as well as of «ELKAIMFORMATIONS» (Paris), the President of the French speaking section of the «Belgian Group of Systemic Psychotherapists Trainers» and of the "Training Institutes Chambers" of EFTA.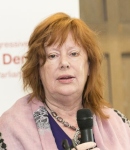 Barbara FITZGERALD (Ireland)
Barbara Fitzgerald is a registered psychoanalyst and psychotherapist with a private practice in Dublin. Having worked in hospital, clinical and private institutions over a period of thirty-five years, she also taught extensively in different educational institutions and has presented internationally at conferences in the UK and throughout Europe. She has worked as a consultant to organisations and companies, both in the private and public sectors in Ireland.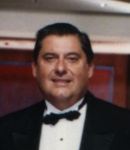 Guillermo GARRIDO (Venezuela)
Guillermo Garrido is a Medical Doctor (Central University of Venezuela, 198O), Psychoanalyst member of Psychoanalytical Association of Venezuela, International Psychoanalytical Association (IPA), and Latin American Federation of Psychoanalysis (FEPAL).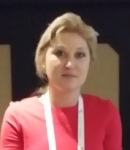 Olessia GORKOVENKO (South Africa)
MS. Olessia Gorkovenko is a Ph. D. candidate, M.Ed specialising in Multiple Intelligence (primary in SQ, EQ), Nutrition, Sports Training and Psychology, Various Psychology approaches, Sports Teaching, Coaching. She is an Education Specialist, based in Johannesburg, South Africa.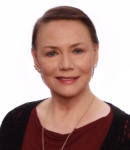 Toby Sigrún HERMAN (Iceland)
Toby Sigrún Herman is an MHR, Supervisor, Family Therapist, Certified Psychotherapist, EAP European Register, Certified Educator, Career & Guidance Counselor, Ministry of Education, Science and Culture, Iceland; Former Delegate Iceland to EAP and EFTA; Former member Board of Specialists, Family Therapy Program, Inst. of Continuing Education, University of Iceland; Former President, Association of Professionals in Family Therapy Practice, Iceland; Former Treasurer Educators Association Iceland Medical Fund.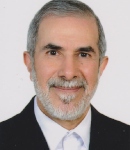 Mohammad KHODAYARIFARD (Iran)
Mohammad Khodayarifard is a professor of Clinical Child Psychology and also the Dean of the Faculty of the Psychology and Educationat the University of Tehran.
His main research interests focus on psychology of religion, positive psychology and psychotherapy.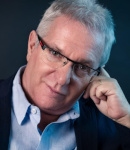 Joseph KNOBEL FREUD (Spain)
Joseph Knobel Freud is a psychologist specializing in clinical psychology, psychotherapist and psychoanalyst, clinical supervisor, coordinator of private groups about psychoanalytic theory and technique.
Since 1983, he has been attending private consultation to children, adolescents, adults and the elderly.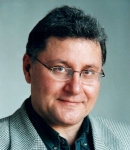 Alexander KOCHARIAN (Ukraine)
Alexander Kocharian is psychologist-psychotherapist, consultant and supervisor.
A. Kocharian has graduated A.M. Gorky Kharkiv State university in 1982. In 1987 has graduated Ph.D. in A.A. Zhdanov Leningrad State, in 1992 awarded the rank of associate professor, in 1996 awarded doctorate in Taras Shevchenko Kiev National university, in 2001 the title of professor was conferred.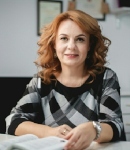 Lyudmila KULIKOVA (Kazakhstan)
Director of the Eurasian Institute of practical psychology and psychotherapy. Coach of the Eurasian Institute of Practical Psychology and Psychotherapy. Full member of the All-Russian Professional Psychotherapeutic League. Accredited Supervisor of the Professional Psychotherapeutic League. Supervisor for the Association of Supervisors and Consultants.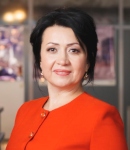 Marina KOLYAEVA (Kazakhstan)
Candidate of psychological sciences (Ph.D. in psychology), European certificate for psychotherapy holder, rector of the Eurasian Institute of Psychology and Psychotherapy, director of «Coaching Centre Universal» (Nur-Sultan, Kazakhstan), certified personal psychotherapist-advisor (PPL Russia), certified multimodal supervisor and psychotherapist of international level (PPL Russia), certified supervisor and trainer of international level EIPPP.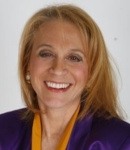 Judy KURIANSKY (USA)
Professor Judy Kuriansky, Ph.D. is a noted international psychologist on the faculty at Columbia University Teachers College. At the United Nations, she is the Main Representative for the World Council for Psychotherapy (WCP) and the International Association of Applied Psychology, and past President of the Psychology Coalition of NGOs.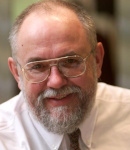 Eugenijus LAURINAITIS (Lithuania)
Since 1977 Assoc. Prof. Eugenijus Laurinaitis, M.D., Ph.D., is an Associate Professor, Dept. of Psychiatry, Vilnius University and a Professor at Institute of Psychology, Mykolas Romeris University, Vilnius (teaching Clinical Psychology, Psychological Counselling, Psychiatry and Psychopathology.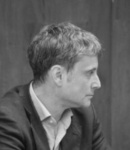 Gianpaolo LOMBARDI (Italy)
Gianpaolo Lombardi, M.D., is a psychiatrist and psychotherapist specializing in Family therapy.
His education and work experience includes the following: M.D., Siena University, Italy, Faculty of Medicine and Surgery (since 1998), Licensed Psychiatrist, Siena University (since 2002); specialist in Family and Relational Therapy, Institute of Family Therapy of Florence (since 2002). Psychiatrist and psychotherapist in National Health Service and private practice (since 2003).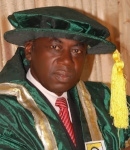 Sylvester MADU (Nigeria)
On 3th June 2015, Professor Sylvester Ntomchukwu Madu is a native of Ubahu, Okija, in Ihiala Local Government, Anambra State Nigeria, was elected the Deputy Vice-Chancellor of Chukwuemeka Odumegbu Ojukwu University (former Anambra State University) Igbariam Campus. Before his new position, he was the Dean of the Faculty of Social Sciences of the same university, and the President of the World Council for Psychotherapy African Chapter.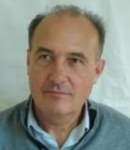 Aleksandar MARCIKIK (Macedonia)
Aleksandar Marcikik, MD, psychiatrist, is a psychodrama therapist and one of the educators of the Psychodrama Association, "J. L. Moreno" (www.psihodrama.mk), President, member and one of the founders of the Macedonian Psychotherapy Association (MPA), a member of the European Association for Psychotherapy (EAP) and a member of the European Federation of Psychodrama (FEPTO).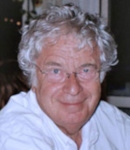 Michel MEIGNANT (France)
Michel Meignant is a doctor, practitioner of EMDR, Honorary President of the French Psychotherapy Federation (FF2P), Member of the Board of the European Association of Psychotherapy (EAP), President of the Humaniste Analytic Sexology Association (SHAA), Vice-president of the French branch of the European Federation of Psychanalytic Psychotherapies (ECPP), Treasurer assistant of the association EMDR France.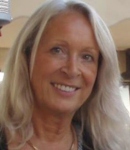 Sophie de MIJOLLA-MELLOR (France)
Prof. Dr. Sophie de Mijolla-Mellor is а psychoanalyst and professor emeritus at Paris-Diderot University. For twelve years she heads the doctoral program "Research in psychoanalysis" in Paris University. Sophie de Mijolla-Mellor is the chief editor of the journal "Topique" and the president of the International Association of Psychoanalytic Interactions (A2IP).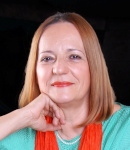 Snežana MILENKOVIĆ (Serbia)
Snežana D. Milenković, Distinguished Professor of Psychology and Psychotherapy at the Faculty of Philosophy, Department of Psychology, University of Novi Sad, received her MA in psychology (1981) and doctorate in medicine in (1992) from Belgrade University.
She has devoted her professional career to the teaching, practice, and study of psychotherapy.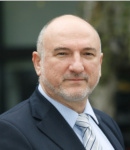 Zoran MILIVOJEVIĆ (Serbia)
Dr. med. Zoran Milivojević, is a psychotherapist, transactional analyst, supervisor, teacher and author.
President of Serbian Union of Associations of Psychotherapists, and of TA Centre — Association of Transactional Analysts of Serbia.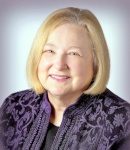 Darlyne NEMETH (USA)
Darlyne G. Nemeth, Ph.D., M.P., M.P.A.P., clinical, medical, and neuropsychologist, has a broad-spectrum practice at The Neuropsychology Center of Louisiana (NCLA). Dr. Nemeth is a fellow of the American Psychological Association (APA) and the World Counsel for Psychotherapy (WCP). She has served on the APA Council of Representatives and has been a WCP representative to the United Nations (UN). She is currently serving as WCP's Co-Secretary General.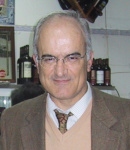 Domingos NETO (Portugal)
Domingos Neto (MD, Ph.D) is a psychiatrist who gave contributions in two distinct matters: Emotional Psychotherapy and Substance Abuse Treatment.
For 25 years he holds the position of Visiting Assistant and Visiting Professor at the Chair of Psychiatry and Mental Health of the Faculty of Medical Sciences of Lisbon.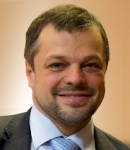 Jakov OBUKHOV KHOZAROVUTSKY (Israel)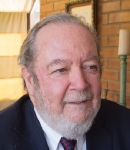 Roberto OPAZO CASTRO (Chile)
Director of the Chilean Institute of Integrative Psychotherapy. Born in Santiago, Roberto Opazo studied psychology at Pontificia Universidad Católica de Chile, where he got his degree, with honours. He got his Ph.D. at the Universidad Nacional de San Luis, Argentina with the highest distinction. Efforts, critical thinking and creativity have been Roberto's permanent companions.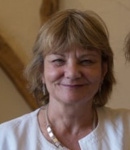 Sheila O'SULLIVAN (UK)
Dr. Sheila O'Sullivan is an experienced integrative psychotherapist and clinical with experience of working in a number of therapeutic organisations as well as in private practice. An engaging, high-experienced and enthusiastic lecturer; possesses 8 years' experience of teaching psychotherapy, counselling and social psychology at colleges, universities as an associate lecturer at the Open University.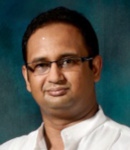 Chinmay PANDYA (India)
Dr. Chinmay Pandya is grandson of one of the greatest scholars, seers, philosophers of recent times in India — Pt. Shriram Sharma Acharya (1911-1990), who was the founder of All World Gayatri Pariwar fraternity, which has 100 million members and thousands of global centers for social reform. He currently serves as Pro Vice Chancellor of Dev Sanskriti Vishwavidyalaya University (DSVV).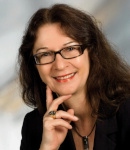 Ingrid PIRKER-BINDER (Austria)
MMAG. Dr. Ingrid Emilie Pirker-Binder takes leading positions in various industry sectors — she is an Owner and manager of BiCo Institute, now named STRESS-OUT (Since 1998), Lecturer at University of Applied Sciences IMC Krems, Lower Austria (Since 2004), practicing psychotherapist (since 2005), Owner and manager of Center for Corporate Health in Austria (since 2008), Sworn and judicially certified expert for psychotherapy (since 2009).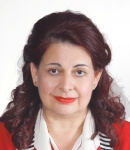 Gabriella PHILIPPOU (Cyprus)
Since 2005, Gabriella Philippou works as a Psychotherapist-Counselor, Trainer for Personal, Professional and Business Development. She provides services to children, adults and the elderly, regardless of gender, nationality, religion, age, sexual orientation or social status.
Her Academic Qualifications are: BA Social Sciences (Major in Psychology), Cyprus College (now European University Cyprus), Academic Excellence Award from the School of Social Sciences and Humanities; Master's in Clinical Psychology, University of Indianapolis, USA.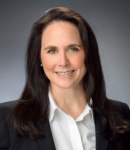 Kelly RAY (USA)
Kelly Paulk Ray, Ph.D, MPAP, is a Licensed Advanced Practice Medical Psychologist (2012),
Licensed Medical Psychologist (2010), holds the Certificate of Prescriptive Authority (Medical Psychologist), Postdoctoral Masters Degree in Clinical Psychopharmacology (2007), Doctor of Philosophy, Counseling Psychology (1999), Masters of Science, Clinical Psychology (1993), Bachelor of Arts, Psychology (1991).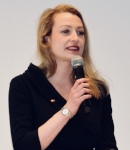 Katharina REBOLY (Austria)
Katharina Reboly, born 1981 in Graz, Austria is a psychotherapist, psychoanalyst and university developer. She is founding director of the branch of Sigmund Freud University in Berlin (SFU Berlin) since 2013. She graduated with a doctorate in psychotherapy science from Sigmund Freud University Vienna in 2016 and is an Assistent Professor at the faculty for psychotherapy science since 2018. In 2010 she was awarded the approval as a psychotherapist in Germany at the State Office of Health and Social Affairs LAGeSo Berlin as well as entry in the Austrian Psychotherapist List of the Federal Ministry of Health.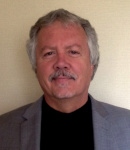 Colin ROSS (USA)
Colin A. Ross, M.D completed medical school at the University of Alberta and his psychiatry training at the University of Manitoba in Canada. He is a Past President of the International Society for the Study of Trauma and Dissociation, and is the author of 200 papers and 29 books. He has spoken widely throughout North America and Europe, and in China, Malaysia, Australia and New Zealand. He has been a keynote speaker at many different conferences, and has reviewed for over 30 different professional journals.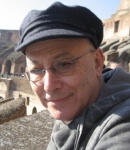 Andrew SAMUELS (UK)
Andrew Samuels is known internationally for his work at the interface of politics and psychotherapy and has worked as a consultant to leading politicians, parties and activist groups. His writings on the father, masculinity, spirituality, promiscuity, and a critical angle on the therapy relationship are also widely appreciated, He lectures all over the world on these topics.
He is Professor of Analytical Psychology at the University of Essex and Visiting Professor at New York, Roehampton, Macau and Goldsmiths, London.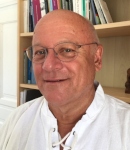 Peter SCHULTHESS (Switzerland)
Peter Schulthess, MSc, is a gestalt psychotherapist practicing in Zurich. He teaches gestalt therapy Switzerland an in several other countries. Peter has been working as a Gestalt therapist since 1996 in private practice. He is a past president of the European Association for Gestalt Therapy, past president of the Swiss Charter for Psychotherapy and Coordinator of the Study "PAP-S" (Practice-Study-Ambulant Psychotherapy — Switzerland). He is a member of the European Association of Psychotherapy (EAP).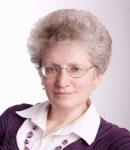 Natalia SPOKOINYI (Germany)
Natalia Spokoinyi — Director of International Institute for Systemic Constellation, Berlin; certified psychotherapist of EAP and WCP; international lecturer and member of PPL; DGfS (German Society for Systemic Constellations) certified trainer in systemic constellations.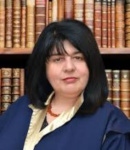 Emilija STOIMENOVA CANEVSKA (Macedonia)
Prof. Dr. Emilija Stoimenova Canevska is licensed health psychologist and psychotherapist, EAGT — and EAP-certified trainer and supervisor, as well as organizational couch and consultant. In psychotherapy training from 1989, she wastrained in different modalities: TA, EMDR, Gestalt Therapy, and in subareas as Supervision, Systemic mapping and Constellation work, Organizational Development.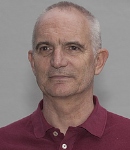 Gehard STUMM (Austria)
Prof. Gerhard Stumm, Ph.D. (Austria) — one of the most renowned practitioners, supervisors, researchers, scholars and trainers in person-centered approach as a school of modern humanistic psychology and psychotherapy. He is a honorary professor of the University of Graz (Austria) and the University of Vienna (Austria).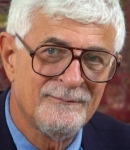 Vamik VOLKAN (USA)
Prof. Vamik D. Volkan, M.D., DLFAPA — Professor Emeritus of Psychiatry, University of Virginia, President Emeritus, International Dialogue Initiative. Past President: Virginia Psychoanalytic Society, Turkish-American Neuropsychiatric Society, International Society of Political Psychology and American College of Psychoanalysts Training and Supervising Analyst Emeritus, Washington Psychoanalytic Institute. Honorary Professor of the East-European Psychoanalytic Institute.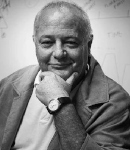 Tony WHITE (Australia)
Tony White — private practice, psychotherapist and psychologist, Australia. Transactional Analyst TSTA-P-ITAA Teaching and supervising transactional analyst in the field of Psychotherapy. Awarded the Goulding Award for excellence in transactional analysis for outstanding achievements in the development of the theory and practice of transactional analysis. Author of many books and articles on psychotherapy in transactional analysis.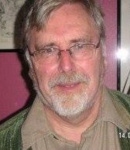 Courtenay YOUNG (UK)
Courtenay Young is a relatively well-known United Kingdom Council for Psychotherapy (UKCP) & European Association of Psychotherapy (EAP) accredited psychotherapist; a Body Psychotherapist; and a UK-NHS counsellor and supervisor. He lives and works near Edinburgh, Scotland. He is an Honorary Member of the European Association of Body Psychotherapist; and a member of the British Psychological Society.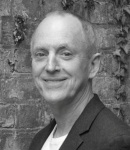 Albert ZANDVOORT (UK)
Dr. Zandvoort is the Academic Director of the Witten School of Management in Germany and a visiting professor at Oxford University and at HEC in Paris where he teaches on the Executive Masters Degree in Consulting and Coaching for Change.
He also teaches internationally in the field of psychotherapy, and is an examiner for masters and doctoral students at the Metanoia Institute in London.