Judy KURIANSKY (USA)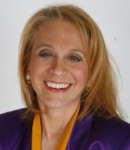 Professor Judy Kuriansky, Ph.D. is a noted international psychologist on the faculty at Columbia University Teachers College. At the United Nations, she is the Main Representative for the World Council for Psychotherapy (WCP) and the International Association of Applied Psychology, and past President of the Psychology Coalition of NGOs.
In a major accomplishment impacting psychotherapy and the world, she partnered with the UN Ambassador of Palau to secure inclusion of mental health and well-being in the UN Agenda 2030 for Sustainable Development, and advocated about psychosocial resilience for the Sendai Framework.
She has co-produced, moderated and been a panelist for innumerable UN conferences, including the Commissions on the Status of Women and Social Development, the World Day of Cultural Diversity, and WHO's World Health Day.
Her many honors include the "Lifetime Achievement in Global Peace and Tolerance." On the Board of U.S. Doctors for Africa and Voices of African Mothers, and a Fellow of the American Psychological Association, she founded the Global Kids Connect Project, co-developed a girls empowerment program in Africa, led workshops on peace and East/West interventions in Argentina, India, Singapore, the UAE and Iran, and conducted post-trauma psychosocial support trainings and workshops in Haiti, China, Japan, the U.S., Sri Lanka, and in Jordan for Syrian refugees An award-winning journalist, she gives expert commentary on international media and hosted top-rated radio advice shows.
Her articles have appeared broadly, from the New York Daily News to the South China Morning Post and Singapore Straits Times, and her books include «Beyond Bullets and Bombs: Grassroots Peacebuilding between Palestinians and Israelis» «Ecopsychology: The Intersection between Psychology and Environmental Protection» «Living in an Environmentally Traumatized World: Healing ourselves and our planet» and «The Psychosocial Aspects of a Deadly Epidemic: What Ebola Has Taught us about Holistic Healing".